David Harbour Says Stranger Things 2 Has A Crazy Opening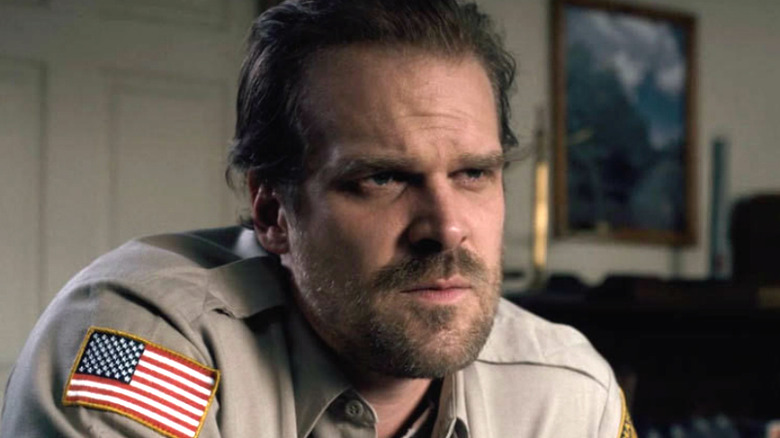 The first few minutes of the second season of Stranger Things will reportedly feel a little stranger than usual.
David Harbour, who was nominated for an Emmy for playing Sheriff Jim Hopper, told The Hollywood Reporter that he recently got to watch a bit of the season 2 premiere episode, and he revealed that the show will drop us in an unexpected scenario.
"The first five minutes, you're not going to know you're watching Stranger Things," Harbour said. "You're going to be checking the thing: 'Did I put on something else?' Then something happens in the last part of those five minutes where you realize we've opened up the world in a fresh new way, and we introduce some new concepts."
So what are these new concepts? Harbour would only drop hints. "It's things the fans have mentioned and have been talking about," he said. "I don't want to bring up what those are specifically, but we delve into questions that you guys had about the past histories of these people. It really opens up the world, and then the whole world is able to get bigger and darker and weirder. I think people are going to be really blown away."
Harbour isn't the only one who thinks that. Millie Bobby Brown, who plays Eleven, said season 2 will be "very unpredictable." But we do know this: there will be "justice for Barb."
Stranger Things returns to Netflix on Oct. 27. Until then, watch the latest trailer and find out what we think could happen in season 2.