Stranger Things Season 2 Will Be 'Very Unpredictable'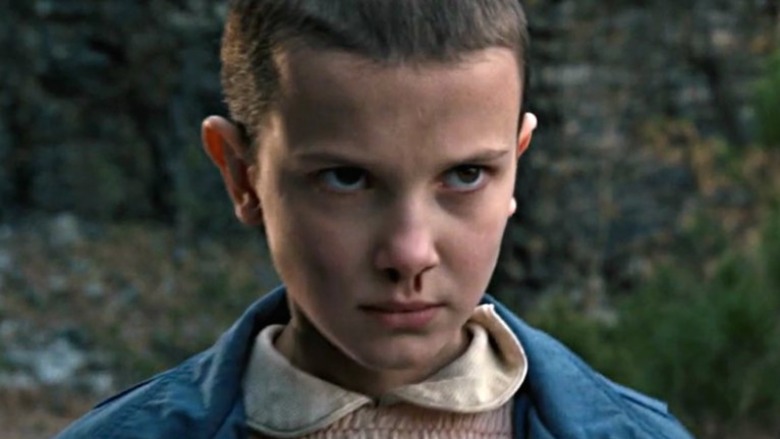 Warning: This post contains spoilers for Stranger Things.
Big, scary things are coming in the second season of Stranger Things. 
At San Diego Comic-Con on Saturday, the young cast of the Duffer Brothers-created sci-fi series Stranger Things spoke with Entertainment Weekly to discuss the twists, turns, and terrors that make up the show's upcoming episodes. 
The most interesting reveal came from Millie Bobby Brown, who said that the second season will blow us all away. "It's gonna be very exciting, very unpredictable. You don't really find out what you want to find out, but then when you find out, you like it."
Noah Schnapp, who plays Will Byers, focused on the horror factor present in the new season. "It's a lot darker and scarier," he said.
His character was last seen coughing up a slug in the first season's finale, and the new season will explore how that "affected him personally and mentally." Other characters will be explored as well, as the episodes will "get more into everyone's story lines."
Schnapp and Brown were joined by their fellow Stranger Things stars Gaten Matarazzo (Dustin Henderson), Caleb McLaughlin (Lucas Sinclair), Finn Wolfhard (Mike Wheeler), and season 2 newcomer Sadie Sink (Max). Each of the teenaged actors offered up a few hints about what fans can expect in the series' second season. 
Considering that Brown's Eleven died (or at least appeared to) in the season one finale, viewers would do best to prepare for a lot of grieving. "He's kind of devastated," Wolfhard said of his character Mike. "His whole demeanor has faded away, I guess. He's not really a leader anymore. He's just kind of there. He doesn't really want to go on adventures anymore. He just kind of goes to school and does his own things, kind of a loner. As the season goes on, he kind of goes back to his old ways."
Brown stated that Eleven is experiencing a similar sadness, lamenting the loss of her friend. The pair were separated when she left the Upside Down. "She's obviously grieving from being away from Mike," said Brown. "It's a very big thing for her mentally. It's a big climax this season for Eleven and you'll earn a lot more about her."
Stranger Things season 2 is set to hit Netflix on October 27. We've got you covered with a list of TV shows and movies to watch while you wait for the show to return.