Here's Why We'll Have To Wait For An Avengers: Infinity War Trailer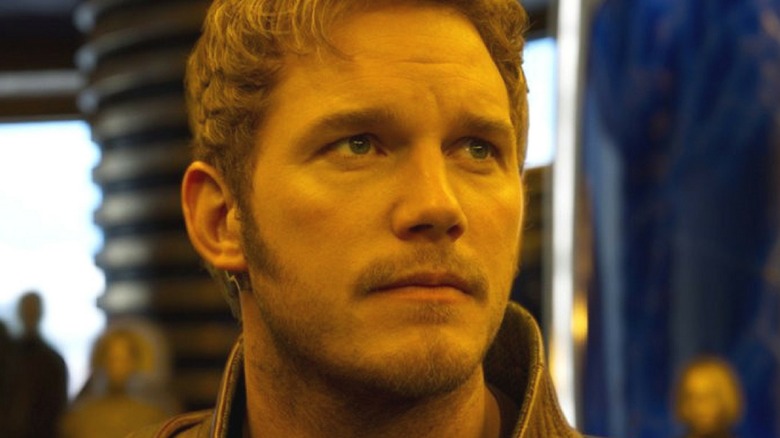 Lucky audiences at D23 and San Diego Comic-Con have already gotten to see footage from Avengers: Infinity War, but the rest of us will have to wait. According to co-director Joe Russo, though, there is a good reason, with the filmmaker saying that he just wants to make sure the footage is perfect before it gets released to the public.
"You know, all I can say is that when the footage comes out we want it to be exactly right," Russo said to ComicBook.com. "So we are taking our time and working on that footage because, as you can imagine, the levels of visual effects in these movies are unprecedented and there are certain things in this footage at Comic-Con that works specifically for a Comic-Con audience. But when we go wide, to a wide audience, we have to make sure that footage works for a wide audience." 
Russo added that they are "hard at work" on a trailer right now, but he declined to give an exact time when it would be released. (Marvel Studios head Kevin Feige previously said to ComicBook.com that a trailer would likely come with Thor: Ragnarok in November, although we're definitely hoping for something before that.) "I'm not going to give a timeline on it because I want to surprise people but, you know, hopefully they're patient with us," Russo said.
It appears from Russo's comments that the SDCC footage will never be released to the public, which is unfortunate, because it seems pretty epic. The trailer screened for those exclusive audiences began with Thor (Chris Hemsworth) crashing into the Guardians of the Galaxy's ships, leading to an awkward but hilarious interaction between the space heroes. It then moves into more dramatic fare, with Peter Parker (Tom Holland) seen apologizing to Robert Downey Jr.'s Iron Man for some unknown mistake and with Thanos (Josh Brolin) seen taking on the Avengers in a very intense way. 
The trailer also featured a few teases about the film, including a bearded Captain America (Chris Evans) and a new version of Black Widow (Scarlett Johansson), now featuring blonde locks instead of her signature red. There are also quite a few glimpses at our favorite heroes getting defeated by Thanos and his evil forces, something which does not spell well for the Avengers in the film.
The trailer represents our best look yet at Infinity War, with much of the rest of the film being kept pretty strictly under lock and key. We do know that Infinity War and its untitled sequel will "wrap everything up" for many of the MCU's heroes, according to Evans. If we're going off the comics, we're willing to bet that this wrapping will include quite a few prominent deaths, a theory which Mark Ruffalo lent credence to in a slip-up during a recent interview. With the rest of the MCU largely up in the air after the events of the fourth Avengers film, the two movies (and their trailers) should be predictably epic.
Avengers: Infinity War is due out on May 4, 2018. While we wait for the trailer to be released, see every superhero who has been confirmed for the film thus far.