Only Three Chicago Fire Stars Have Been In Every Episode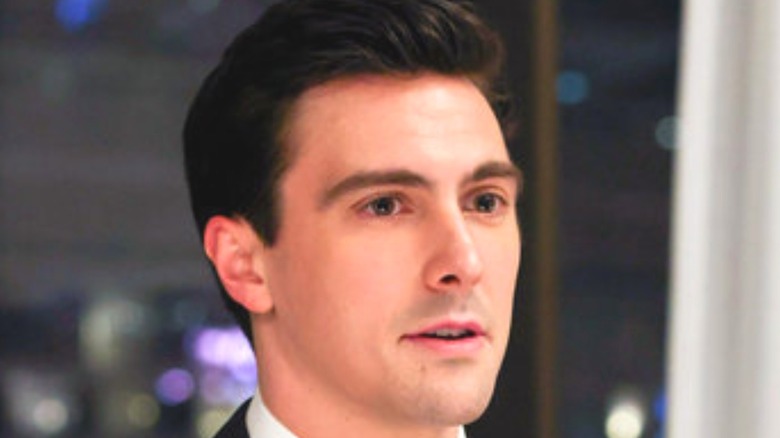 Adrian S. Burrows Sr./NBC
"Chicago Fire" contains a whole station's worth of actors. Based in the popular fictional world of the "One Chicago" franchise from epic drama creator Dick Wolf, "Chicago Fire" is currently in Season 10 and has seen plenty of actors come and go throughout its tenure. Starring Taylor Kinney, Christian Stolte, Eamonn Walker, and Joe Minoso, the show features a diverse collection of personalities and skills that make fighting fires in Chicago that much more entertaining.
Considering the nature of firefighting, not all characters on the show are full-time. Some have jobs on the side, like bartending, while others act as paramedics. There's been plenty of work-related drama, with several of the members of "Chicago Fire" engaging in dating co-workers. There have also been several promotions, transfers, and losses in the line of duty, so which three "Chicago Fire" stars have lent their skills to every episode of the hit television show?
Taylor Kinney, Christian Stolte, and Eammon Walker have appeared in every episode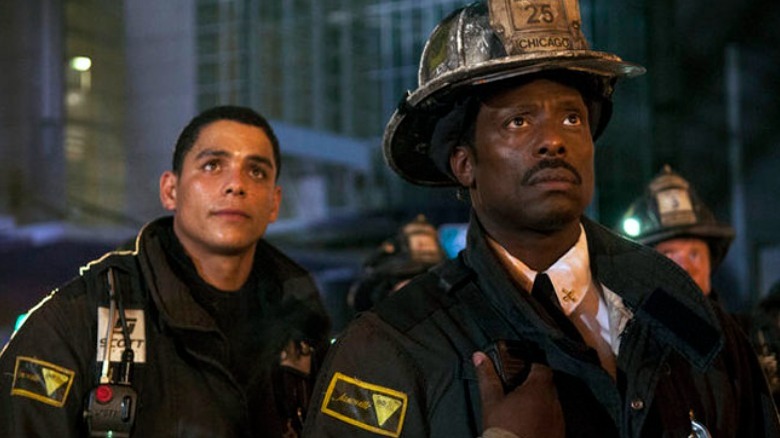 NBC
According to IMDb, the three main stars of "Chicago Fire" who have appeared in every episode are Taylor Kinney, Christian Stolte, and Eammon Walker. Taylor Kinney plays Kelly Severide and is a shift lieutenant at Firehouse 51. Coming from a family of firefighters, Severide was the youngest recruit to ever make the squad at the age of 23 and is close personal friends with Matthew Casey (Jesse Spencer), another longtime member of the show.
Stolte plays Randall McHolland, another seasoned firefighter and one of the longest-serving members of Truck 81. Lovingly referred to as "Mouch," which is a blending of the words "man" and "couch" for his time spent lounging between calls to action, McHolland has also appeared on "Chicago P.D." for his romantic entanglement with Trudy Platt (Amy Morton), which set up several crossover scenes with actors from both shows.
Finally, Walker acts as Chief Wallace Boden, whose utter commitment to firefighting has earned him the respect of his co-workers. Several of the members of the firehouse even consider him as a father-like figure, especially Severide and Casey.
Generally, it seems that these actors are the cornerstone of the show, and fans can look forward to seeing much more of the intrepid crew of Firehouse 51.