The Military Comedy You Probably Forgot Ivan Reitman Directed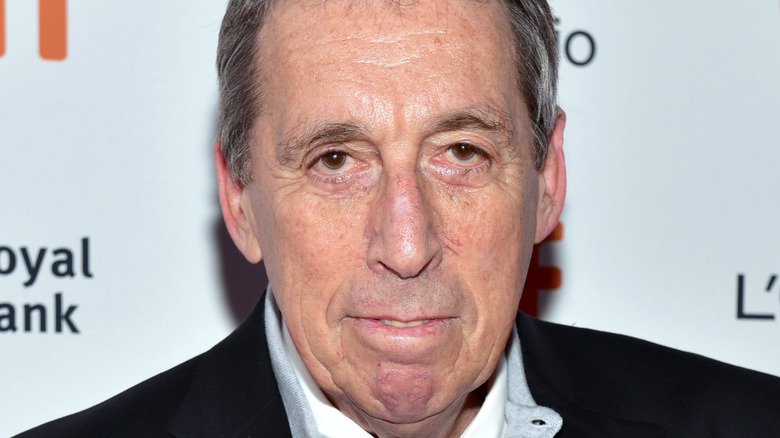 Rodin Eckenroth/Getty Images
When a director makes a film that becomes known as one of the best comedy movies of all time, it's virtually guaranteed that this juggernaut of a film casts a shadow over some of their other work. Ivan Reitman, who died on February 12, 2022 at 75 years old, was a hugely successful director and producer with numerous hits under his belt, but the fact that his best-known movie is "Ghostbusters" means that pretty much every other film in his sizable résumé gets mentioned after the fact.
While "Ghostbusters" is a stone cold classic that would arguably warrant first mention in virtually any director's catalog, it's worth noting that Reitman made many other excellent comedies, too. In fact, he made so many of them that it can be easy to forget some of the more obscure, yet absolutely brilliant ones. For instance, here's a great military comedy you probably forgot Ivan Reitman directed.
Stripes is a military comedy full of laughs and talent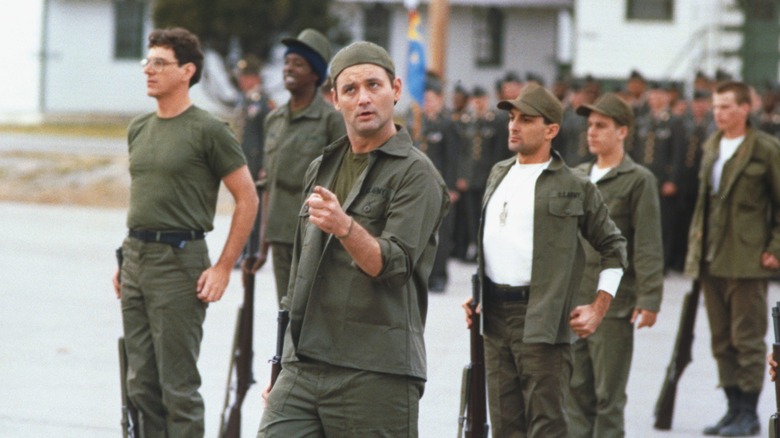 Columbia Pictures
The military comedy in question is one of Ivan Reitman's multiple collaborations with Bill Murray and Harold Ramis, and one that preceded the "Ghostbusters" jackpot. The movie is none other than the 1981 comedy "Stripes," which started life as a Cheech and Chong project, but ended up with a cavalcade of iconic stars — from Murray and Ramis to John Candy, Sean Young, Judge Reinhold, Warren Oates, and even Bill Paxton in a bit part. 
Though the cast was full of future superstars and dependable performers, the vast majority of the central cast were still some years removed from their upcoming breakout hits. However, both Reitman and the stars already wielded their full silver screen comedy might. As such, "Stripes" is exactly what you hope a 1980s military comedy featuring these people to be, and far more. It's a quality movie that can boast a 88 percent fresh Tomatometer rating on Rotten Tomatoes, and with a "Stripes" TV series in development, the movie is well worth checking out if you haven't seen it before ... and, let's face it, even if you have.