Wynonna Earp Renewed For Season 3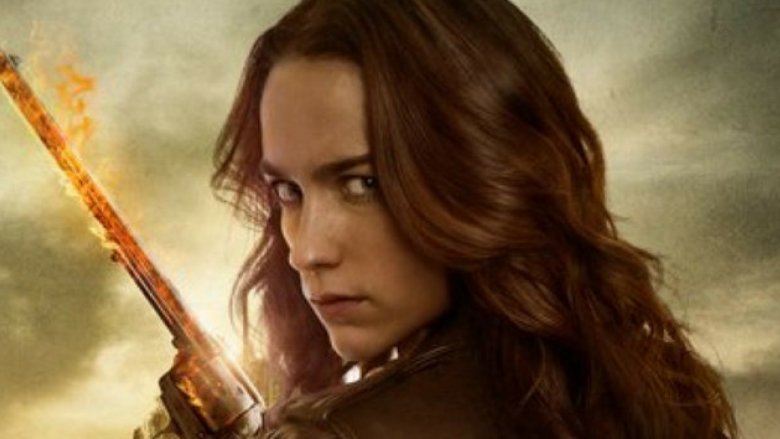 Wynonna Earp will get a third season at Syfy. According to Variety, a renewal for the show, which is currently airing its sophomore outing, was announced at San Diego Comic-Con. 
Wynonna Earp, based on the IDW comic of the same name, follows Wynonna (Melanie Scrofano), the great granddaughter of Wyatt Earp, as she fights against supernatural forces using the mystical gun the Peacemaker that her ancestor left her. Shamier Anderson, Tim Rozeo, Dominique Provost-Chalkley, Katherine Barrell, Varun Saranga, and Tamara Duarte also star in the series, which comes from Lost Girl's Emily Andras.
"We are so excited to have this strong, female-led, witty action series return for another season and deliver something special to our passionate fans around the world," said Andras. "We cannot thank Syfy enough for their commitment to this crazy underdog of a show, but full credit for this renewal goes to our fans. Their passion and polite but relentless 'no chill' was and is incredible. We are all friggin' stoked to make more Wynonna Earp."
"Fans have been passionately embracing Wynonna Earp since its debut," added David Ozer, president of entertainment for IDW. "Syfy recognized that passion and when coupled with superior writing, acting, directing and production values, saw that Wynonna Earp was more than just a distinctly unique television series. We're thrilled to continue our partnership with Syfy and look forward to another fun season of incredible entertainment with the cast and crew of Wynonna Earp."
Season three is set to premiere on Syfy in 2018. While we wait, see some of the big screen sci-fi properties that will blow audiences away that year.