The Job You Didn't Know Danielle Colby Had Before American Pickers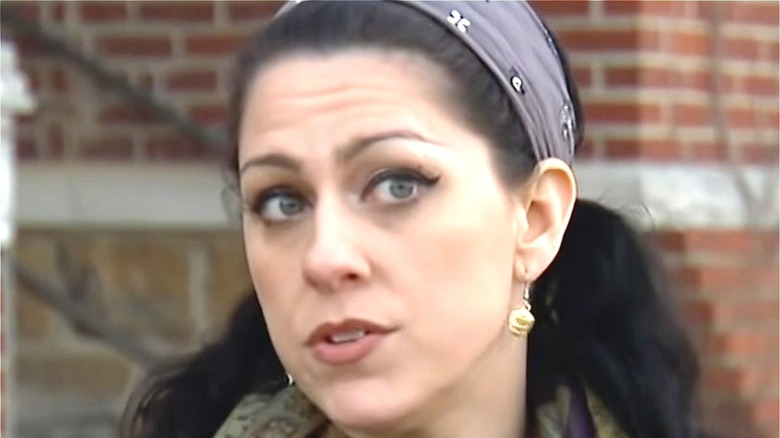 History/YouTube
At the start of the 2010s, History had a handful of popular programs in its library that had become its flagship titles. Shows like "Pawn Stars" and "Ancient Aliens" pulled in countless viewers, though the potential to put more eyes on the channel was undeniable. To bring in more TV watchers and liven up their schedule, History unveiled "American Pickers" in January of 2010 — a series that educates audiences about days gone by using antiques and showed them just how much value items one would assume to be junk can actually have.
"Pickers" took off in no time, making itself a fixture on the small screen and racking up season after season in the years to come. It's currently in the midst of Season 22 and is rapidly approaching the 350 episode mark. Despite recent fan backlash over the firing of longtime host Frank Fritz, folks continue to tune in week after week to see what the team will uncover next. As one could imagine, this consistent viewership has made the show an increasingly fruitful business venture for those involved, specifically tenured hosts Mike Wolfe and Danielle Colby.
Though they're synonymous with "American Pickers" these days, it hasn't been the only job that Wolfe and Colby have worked in their lifetime. In fact, the latter's previous gig was quite fascinating and has lent itself well to her position at Antique Archaeology.
Colby made a living as a burlesque dancer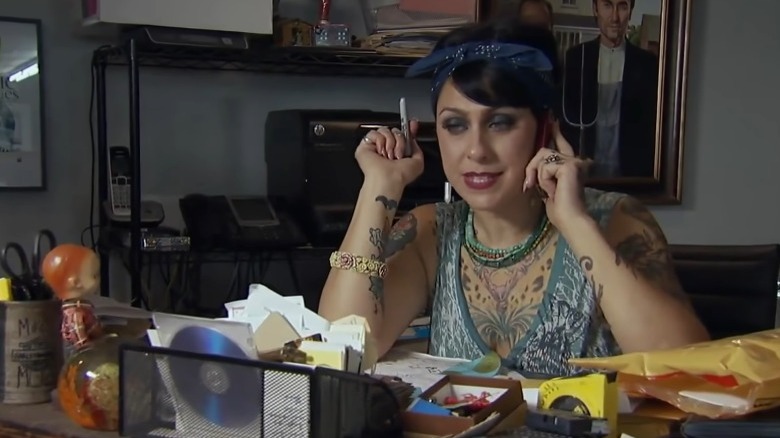 History
Throughout her lengthy "American Pickers" run, Danielle Colby has taken on a handful of different responsibilities. When she isn't at the Antique Archaeology desk to remotely assist those on the road in finding worthwhile picks, she checks out items herself and strikes up deals on behalf of the shop. After all, she too has a wealth of knowledge to offer, with one of her areas of expertise being burlesque dancing. This is because both before and during her time on "Pickers," she took it up as a hobby and eventually made it a career.
"There's something very empowering about burlesque. I started learning right away. I started performing way too soon," she said in a 2019 interview with Freshly Inked, explaining the importance of burlesque dancing to her and how she has developed her own style on stage. Speaking of style, Colby's love for the art form led her to open the boutique 4Miles 2Memphis in 2011, which sold vintage clothing and accessories. Additionally, she took part in a 2016 documentary focused on dancer Tempest Storm, putting her love for burlesque history on full display.
Danielle Colby has become a television star and a necessary component of "American Pickers." However, it's clear that her appreciation of burlesque dancing hasn't gone anywhere and likely never will.