Who Is The Star In Hologic's Super Bowl 2022 Commercial?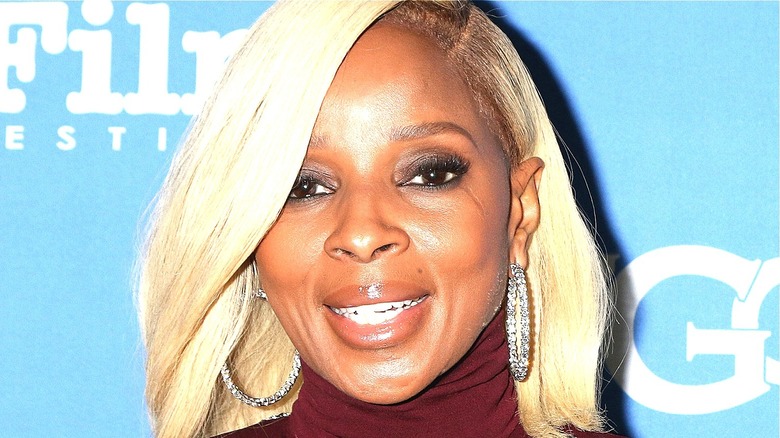 Kathy Hutchins/Shutterstock
Unless you've been taking a break from electronics and the outside, there's a good chance that you're aware of the upcoming Super Bowl. It's only the most important and anticipated football game of the year — big-time sports with some big-time commercial breaks.
That's right. The best commercial breaks of the year take place on Super Bowl Sunday. This year will be no different either, with companies doing their best to get the most creative ideas and the biggest names in Hollywood to represent their brand. A time slot on Super Bowl Sunday means that brands can get some of their larger, more meaningful messages across to viewers.
Hologic is a medical technology company that focuses on women's health (via BusinessWire) and it's using its time to encourage audiences to stay up to date with their medical screenings and wellness checks. The ad isn't a long one, but with the addition of a well-known celebrity and the medical office setting, the message is clear. This is who you can expect to see in Hologic's 2022 Super Bowl commercial.
Mary J. Blige is the woman in Hologic's Super Bowl ad
Mary J. Blige is the actress in Hologic's Super Bowl 2022 commercial and is shown seated in a doctor's office wearing a medical gown as she waits to hear from her doctor after having a medical screening done. The doctor informs her that everything looks good and Blige can come back next year. It's a short but strong advertisement reminding women of the importance of keeping up with their wellness screenings as a form of preventative care.
Blige is a performer, songwriter, and a well-known name in Hollywood. She released songs like "Love Is All We Need" in 1997 and "Family Affair" in 2001. However, her talents also expand beyond music and into the acting world. She portrays Sherry Elliot in Season 3 of "Scream: The TV Series" and Cha-Cha in Season 1 of the Netflix adaptation of the comic book series "The Umbrella Academy," among many other roles (via IMDb).
The Hologic advertisement will be seen by millions this Super Bowl Sunday, and with the help of Blige, it will get an important reminder out to households all over.