Who Is The Actress The Toyota Tundra Super Bowl 2022 Commercial?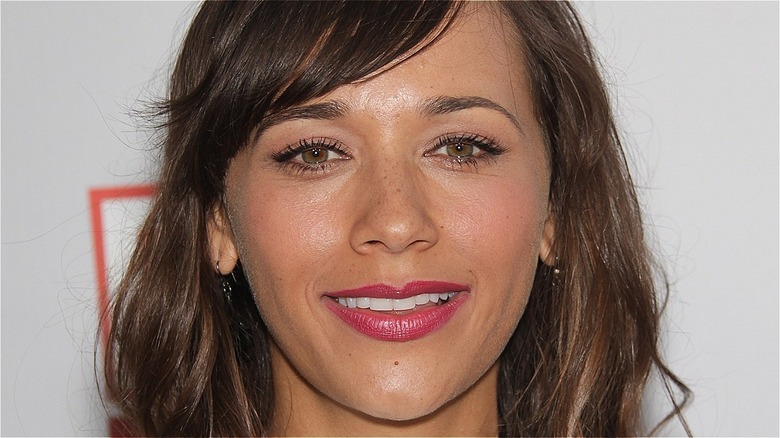 DFree/Shutterstock
The holidays are long gone, and the new year is in full swing, meaning it's officially time to ask the big question: are you ready for some football?
Super Bowl season is once again upon us, with the big game slated for Sunday, February 13, 2022. The Los Angeles Rams will face off against the Cincinnati Bengals in hopes of winning the Vince Lombardi Trophy and etching their names in the history books. Football fans everywhere are more than ready to see who will come out on top, but for those who aren't exactly sports fanatics, there's still plenty to get excited about. Not only is the Super Bowl the perfect occasion for snack lovers, but it's an excellent showcase for fun, star-studded advertisements.
Just about every other day of the year, we see commercials as a nuisance in the middle of our favorite shows. However, on Super Bowl Sunday, they become essential viewing in more ways than one. Various companies pay big money to show off their product to the masses during the game, typically using celebrities, hit songs, and more to beckon viewers in. Toyota was no exception this year with its 2022 Tundra ad, which features both Tom Jones' unforgettable song "It's Not Unusual" and a famous face behind the wheel of the truck on display.
So, who is the actress at the center of Toyota's 2022 Tundra commercial? Here's who she is and where you've likely seen her before.
Rashida Jones put the pedal to the metal in this Toyota ad
The woman that appears in Toyota's 2022 Tundra Super Bowl advertisement is none other than Rashida Jones. In case you're still a bit hazy, here's a brief rundown of her career in the entertainment world so far.
As the daughter of actress Peggy Lipton and musician Quincy Jones — the man famously responsible for the "Austin Powers" theme song, among other far more prestigious musical compositions –, it should come as no surprise that Rashia Jones has been involved in film and television from some time now. After making her TV debut in the late-1990s, she rose to prominence as a fixture on "Boston Public," "The Office," and "Parks and Recreation" throughout the 2000s and 2010s. Her latest effort is "Toast of Tinseltown," and odds are it won't be her last.
In terms of cinematic credits, Rashida Jones has earned her fair share over the years. She got her first taste of the movies in 1998's "Myth America," leading her to a variety of different projects in the decades to come. She added comedies like "I Love You, Man," dramas like "The Social Network," and family flicks like "The Muppets" to her filmography, with 2020 hosting her most recent silver screen appearance in "On the Rocks." Under the direction of Sophia Coppola, she starred alongside comedy legend Bill Murray.
Whether you're a TV lover or a film buff, odds are you've seen Rashida Jones before. If you haven't, then perhaps her collaboration with Toyota for the big game is a sign that you should check out her work sometime.