The Crime Dramas You Never Knew Shared Universes With CSI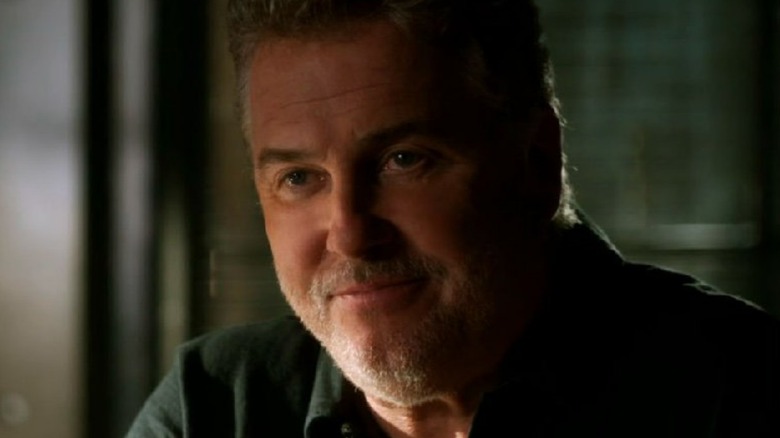 CBS
Television viewers got their first look at "CSI: Crime Scene Investigation" in October of 2000, and little did they realize they were watching a small screen staple in the making. For the next 15 years, Anthony E. Zuiker's crime procedural would dominate the CBS programming lineup, racking up 15 seasons and a total of 337 episodes in the process. It even got so big that it spawned several successful spinoff titles after only a few years on the air. As a result, "CSI" went from a single series to a full-on franchise that's recognized and enjoyed the world over.
The first "CSI" offshoot series was "CSI: Miami," which debuted in September of 2002 and immediately cultivated a fanbase of its own. Two years later, "CSI: NY" came to fruition, followed by the short-lived "CSI: Cyber" in 2015. The most recent addition to the "CSI" canon — "CSI: Vegas" — hit the airwaves in October of 2021 and now carries the torch for the entire "CSI" brand. For dedicated fans, that's a lot of TV to watch as it is, but believe it or not, it's incredibly easy to lengthen your stay within the "CSI" universe.
Unbeknownst to many, several other television productions reside within the "CSI" canon despite not receiving such formal designation — most of which being crime dramas themselves.
The CSI universe extends far beyond the CSI shows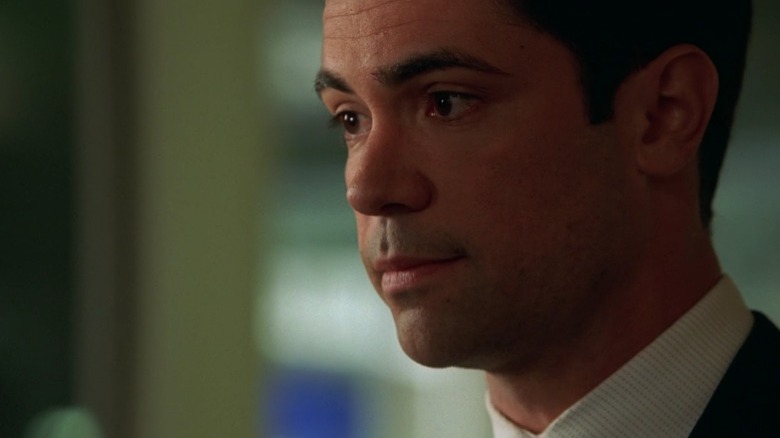 CBS
Shared universes are nothing new in the entertainment world, with most franchises these days building their reputation off of multiple, smaller ones. The Marvel Cinematic Universe is arguably the most popular of the bunch, taking individual film series like "Iron Man" and "Captain Marvel" and keeping them under the wider MCU umbrella. The "CSI" canon operates in a similar way with its various programs, but a handful of otherwise unrelated titles have managed to slip through the cracks and add themselves to the timeline without interrupting the status quo.
According to Digital Spy, the first non-"CSI" series to join the "CSI" franchise is "Without a Trace." Gil Grissom (William Petersen) of "CSI" fame appears in the episode "Where and Why" from Season 6, thus tying the two shows together. Similarly, "Cold Case" linked itself to "CSI: NY" directly when Scotty Valens (Danny Pino) popped up in Season 3's "Cold Reveal." In arguably the most bizarre connection to date, Charlie (Charlie Sheen), Alan (Jon Cryer), and Jake Harper (Angus T. Jones) from "Two and a Half Men" all cameo in the aptly-named "CSI" installment, "Two and a Half Deaths."
There's a lot of ground to cover in the "CSI" continuum as it is, but with the addition of "Without a Trace," "Cold Case," and "Two and a Half Men," you're in for quite the lengthy watch party if you want to see it all.