Amazon Just Dropped Amazing News For Bladerunner Fans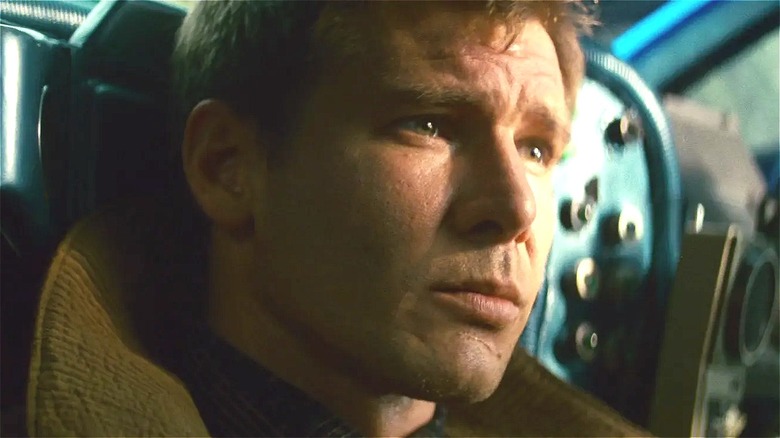 Warner Bros. Pictures
Rejoice, "Blade Runner" fans! According to Deadline, Ridley Scott's iconic sci-fi franchise is being given new life on Amazon Prime Video, where it'll be showcased as a live-action series that serves as a direct sequel to Denis Villeneuve's "Blade Runner 2049." 
As of now, there have been two movies and an anime to have come out of Scott's dystopian, neon-soaked world of "Blade Runner," which is ultimately based on Philip K. Dick's 1968 novel "Do Androids Dream of Electric Sheep?" First to come out was the original 1982 film starring Harrison Ford, Rutger Hauer, and Sean Young. Then there was its 2017 sequel from Villeneuve featuring Ford and Ryan Gosling. Most recently was the debut season of the Crunchyroll/Adult Swim collab anime series "Blade Runner: Black Lotus."  
According to Deadline, there's already a number of things in motion for Scott's new Amazon show, including a working title and list of producers. The project was put on the streaming market last fall and had been kept under tight wraps ... up until now.
Blade Runner 2099 will take place 50 years after Villeneuve's film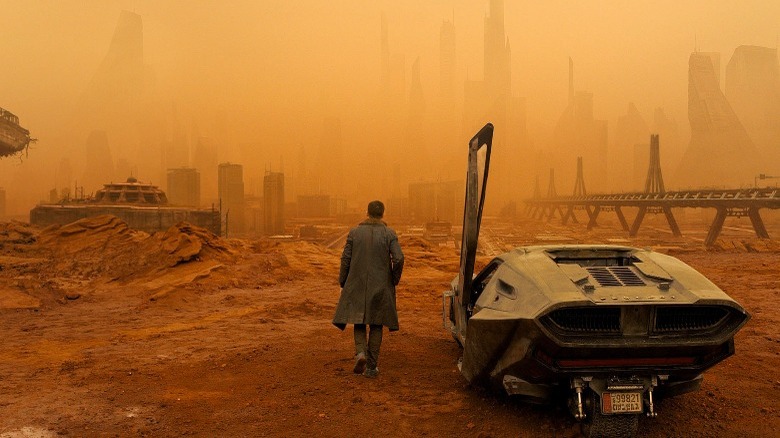 Warner Bros. Pictures
While nothing is set in stone, Ridley Scott is reportedly on-board with Amazon to executive produce and possibly even direct "Blade Runner 2099." "The Shining Girls" showrunner Silka Luisa has also been tapped to write on and serve as an executive producer for the series, per Deadline. Sources tell the outlet that Amazon Studios has started "fast tracking scripts and eyeing potential production dates" as they currently look for people to fill a writers room. 
In recent years, there's been a reported push by Scott and Alcon Entertainment to boost the "Blade Runner" franchise through new consumer products and creative projects (via Deadline). Thus came "Black Lotus" and the eventual Amazon series. Alcon co-founder and co-CEO Andrew Kosove will also be executive producing the live-action show along with his partner Broderick Johnson. "Blade Runner 2049" writer Michael Green has also signed on to produce, as well, along with "Black Lotus" producer Ben Roberts, and "2049" producer Cynthia Yorkin. David W. Zucker and Clayton Krueger, from Scott Free Productions — which is currently behind the HBO Max series "Raised By Wolves" — will also help helm "Blade Runner 2099." A possible release date was not given.