Dune's Josh Brolin Has A Few Choice Words About Denis Villeneuve's Oscars Snub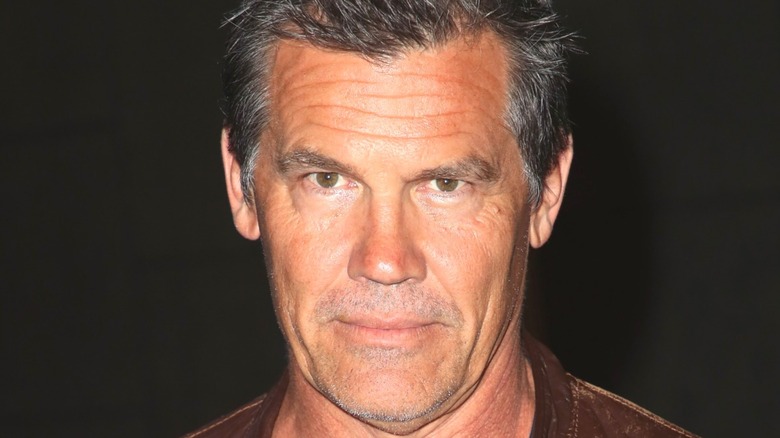 David Livingston/Getty
As a general rule, actors and filmmakers in the movie business don't make it a habit of criticizing the Oscars, at least not publicly. And if they do, it's usually done with good-natured humor, so as not to alienate any potential Oscar voters next time around. But Josh Brolin of "Dune" went against the grain in a recent Instagram video, deciding not to mince words with regards to the Academy's decision to leave "Dune" director Denis Villeneuve out of the Best Director category despite showering the film with numerous other nominations.
The comments come as "Dune" got Oscar noms in every craft category, including editing, sound, original music, and so on (per The Hollywood Reporter). It's a pretty strange turn of events, and Brolin took it upon himself to express his disappointment in Villeneuve's not getting credit from the Academy for being the person who put it all together — all while still giving props to everyone who did receive a nomination.
Brolin refers to the Academy Awards as 'really, really dumb'
In a video posted on Instagram (via Variety), the actor starts his missive diplomatically, offering "congratulations" to everyone involved in "Dune" for its plethora of Academy Award nominations. But then he goes onto the "unbelievable, almost numbing, flummoxing" he says Villeneuve's snub provokes in him: "It's just one of those things where you go, 'Huh? What?!'"
"I don't know how you get 10 nominations and then the guy who has done the impossible with [the original 'Dune' novel] doesn't get nominated," Brolin continued."It makes you realize that it's all amazing and then it's all f***ing totally dumb. So congratulations for the amazing accomplishments that these incredibly talented people have been acknowledged for, because it's all really, really dumb."
The snub is even more surprising when you look at Villeneuve's director nominations from other awards institutions considered to be Oscar bellwethers, like the Golden Globes, the Critics' Choice Awards, and the Directors Guild of America Awards (per IMDb). But, it wouldn't be the Oscars without an element of unpredictability, even if it makes Brolin (and many others) question the legitimacy of the entire enterprise.