Are Jesse Spencer And Kara Killmer From Chicago Fire Friends In Real Life?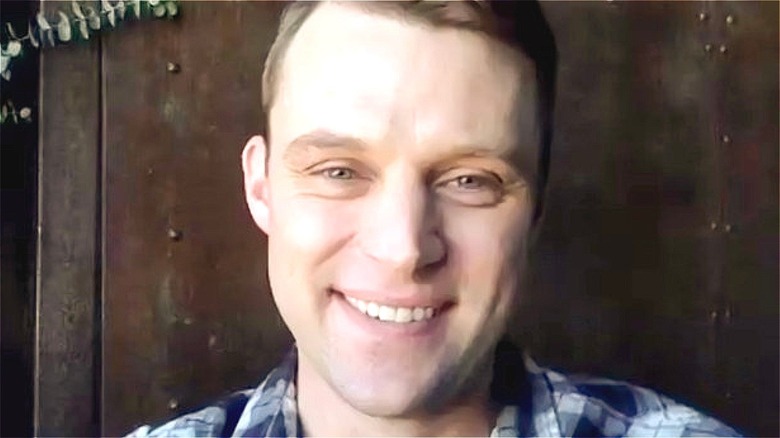 NBC
Over the course of its 10 seasons, the NBC firefighter procedural "Chicago Fire" has drawn a number of fans. Despite taking some liberties in how it portrays firefighting, viewers have remained invested in the show, particularly in the characters and their relationships with each other, which has been as important to the show as the storylines.
The chemistry among the characters has led viewers to wonder previously whether certain cast members are friends when the cameras stop rolling or not, and this speculation extends to Kara Killmer and Jesse Spencer. Killmer plays Paramedic Sylvie Brett on the series, having joined in the show's third season, while Spencer plays Lieutenant Matthew Casey, having been with "Chicago Fire" since the first season. After the two characters finally began a romantic relationship in the show's tenth season, speculation on Killmer and Spencer's friendship intensified. Here's what we know about whether Jesse Spencer and Kara Killmer from "Chicago Fire" are friends in real life or not.
The duo seem to be close off-screen as well
Despite the ups and downs that Sylvie Brett and Matthew Casey go through on "Chicago Fire," Kara Killmer and Jesse Spencer are good friends behind the scenes.
On March 17, 2021, Killmer posted a behind the scenes image on instagram and twitter of her and Spencer watching something on Killmer's phone, asking "who's watching tonight's episode" on both platforms. On twitter, Spencer proceeded to retweet the image, adding "Hey, that's us!!!!"
On Christmas Day in 2020, Killmer also posted a video on her twitter of herself and Spencer playing ukuleles and singing a duet of the Brenda Lee Christmas classic "Rockin' around the Christmas tree."
In a conversation with TV Line ahead of his departure from the show, Spencer also spoke about his friendship with Killmer, admitting that it was a hindrance to him leaving the series. "It was difficult because I really like Kara [Killmer, who plays Brett]. We've established a really, really nice relationship. I loved working with her," Spencer said, also saying that Casey's departure from Chicago coming so soon after he got together with Brett romantically was sure to make things difficult for them, too.