Johnny Depp Has Only Seen One Movie That He's Starred In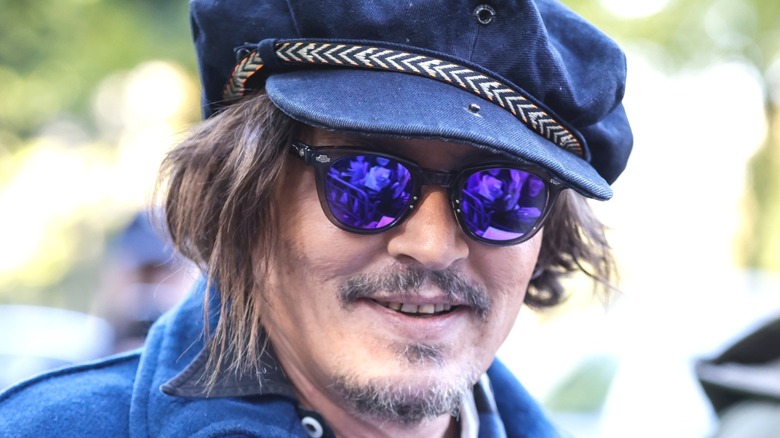 Srdjan Stevanovic/Getty Images
Without question, three-time Best Actor Oscar nominee Johnny Depp has one of the most diverse resumes in Hollywood, giving a unique spin to roles that you simply won't see anywhere else. For nearly the past four decades, Depp has shown again and again that his M.O. is to become each of his characters, no matter how fantastical they may be.
Of course, Depp's most eclectic work has come with his frequent collaborator Tim Burton, beginning with the title character "Edward Scissorhands" in 1990. Teaming with the director six more times after that, Depp brought his unique flair to such characters as Ed Wood, Willy Wonka, Sweeney Todd, The Mad Hatter, and Barnabas Collins. Even when Depp voices a character like Victor Van Dort in Burton's stop-motion animated masterpiece "Corpse Bride," his performance stands apart from most animated characters.
While many filmgoers associate Depp's work with Burton, the actor has undoubtedly found a different avenue for his creativity with other directors, including Gore Verbinski, Rob Marshall, Joachim Rønning, and Espen Sandberg for the "Pirates of the Caribbean" films. It's in those films where Depp created his indelible, bumbling pirate character Captain Jack Sparrow — a character that eventually inspired him to do something he's never done in his career before.
Depp says he's only watched himself in one of the Pirates of the Caribbean film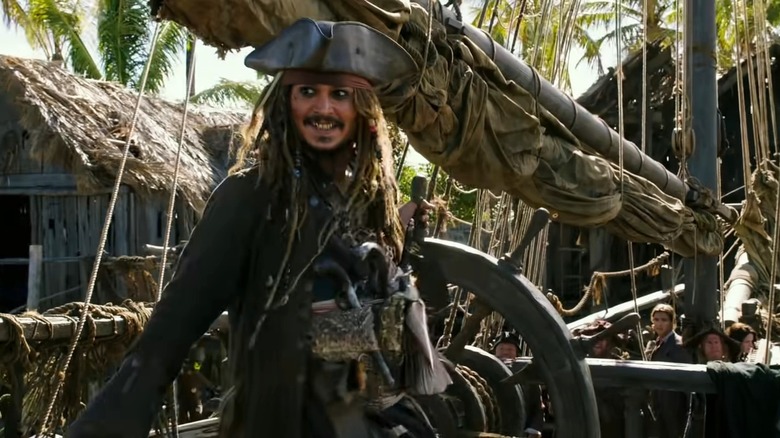 Disney/YouTube
Released in 2003, "Pirates of the Caribbean: The Curse of the Black Pearl" signaled a career breakthrough for Depp since it landed him his first Best Actor Oscar nomination. As it turns out, Captain Jack is the only character he's seen himself play on the big screen; that is, until he mustered up the courage to do so.
"I saw part of, maybe the first one. I ran out anyway, it doesn't matter," Depp told Ellen DeGeneres in a 2017 interview, resulting in laughs from the audience. "I ran out like a scared rat."
Of course, Depp reprised Captain Jack for four more "Pirates of the Caribbean" films — "Dead Man's Chest" in 2006, "At World's End" in 2007, "On Stranger Tides" in 2011, and "Dead Men Tell No Tales" in 2017 — which was the first film in the series that he actually watched.
"I thought, 'If this is the [last one], I want to make sure that we're delivering what we need to deliver to the people ... because the people, you guys went and saw the [other movies] three, four, five times. You deserve to not be spoon-fed formula," Depp told DeGeneres. "So, I tried to up the stakes a little with some of the jokes."
After a little ribbing from DeGeneres for shy confession, Depp admitted, "I can't stand watching myself." He then playfully added about his fifth "Pirates" movie, "If you're not in it, you should see it."