The Surprising Johnny Depp Character That Was Inspired By Angela Lansbury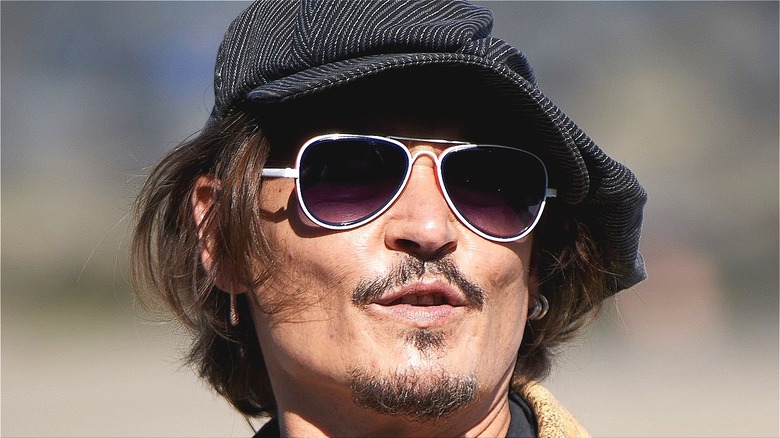 Carlos Alvarez/Getty Images
It's no secret that Johnny Depp frequently imbues his characters with traits from real people, with perhaps the most famous example being iconic Rolling Stones guitarist Keith Richards serving as the rocking inspiration behind Captain Jack Sparrow in the "Pirates of the Caribbean" movies. Depp's performance as the bumbling drunken scallywag was so impressive, in fact, that it earned him a Best Actor Oscar nomination for the first "Pirates" film, 2003's "The Curse of the Black Pearl." In a bit of poetry, Richards went on to appear as Sparrow's dad in two future "Pirates" film chapters — 2007's "At World's End," and 2011's "On Stranger Tides."
Depp, of course, is also known for his work with his friend and frequent collaborator Tim Burton, a creative partnership that began in 1990 with the fantasy film classic "Edward Scissorhands." The actor and director have partnered on six more films since then, resulting in a colorful array of characters from Ed Wood and Willy Wonka to Sweeney Todd and The Mad Hatter. Also included in Burton and Depp's body of work is a film where the main character materialized through a very unlikely creative spark.
Depp partially based Ichabod Crane in Sleepy Hollow on Lansbury's portrayals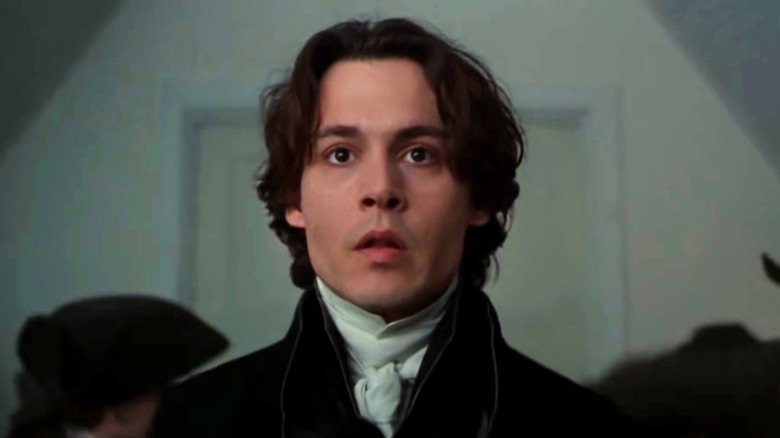 Paramount Pictures/YouTube
Tim Burton and Johnny Depp's third film together, 1999's "Sleepy Hollow," found the actor playing the legendary role of Ichabod Crane, a constable dispatched to the rural New York village of Sleepy Hollow to investigate a series of gruesome killings by a headless horseman (Christopher Walken). Employing his gift for playing offbeat characters, Depp plays Crane as a jumpy investigator afraid of his own shadow, even though he has no issues of conducting bloody autopsies in his bid to resolve the murders.
In an interview about how he came up with his demeanor for Crane, Depp said Oscar winner Angela Lansbury's work informed his portrayal, specifically citing her role in a 1978 adaptation of an Agatha Christie best-selling novel.
"I thought of Ichabod Crane as a very nervous, ultrasensitive prepubescent girl. That's where Angela Lansbury came in," Depp revealed to Playboy (via People). "I thought of some of the work she's done over the years, especially in 'Death on the Nile.""
But that wasn't all. Depp said part of his turn as Crane was inspired by the work of a prolific British actor who starred in such horror thrillers as "Arnold" and "The Legend of Hell House," as well as "The Planet of the Apes" film and TV series.
"I also based Ichabod a bit on Roddy McDowall, who was a very good friend," Depp told Playboy.