The Devastating Death Of My 600-Lb Life's Destinee Lashaee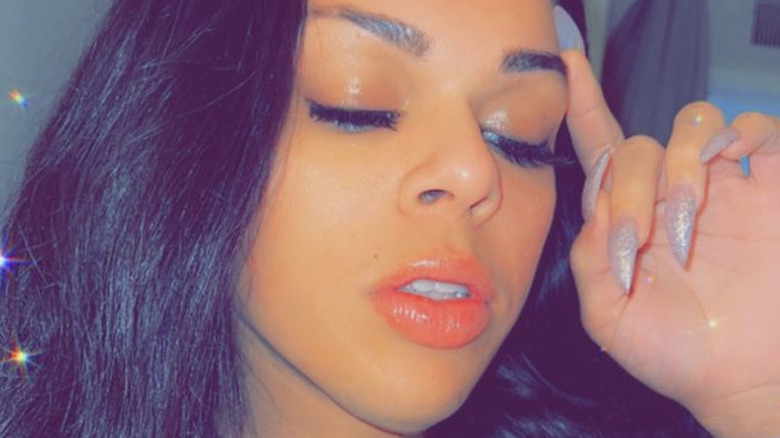 Destinee Lashaee/Instagram
Destinee Lashaee, who was best known for appearing on "My 600-lb Life," has tragically passed away. Their brother, Wayne Compton, confirmed the death in a statement on Facebook. "No no no I'm sorry bro," he wrote. "I accept you for who you are, I accept every flaw that come with you, I'm sorry you felt alone, I'm sorry you felt you had nobody else to turn too, I'm sorry you felt you had no other option Destiny wouldn't of wanted this, lord why keep taking my siblings away, how much can I take." No cause of death has been officially provided yet. Lashaee was 30.
The Destiny that Compton refers to is apparently another sibling in their family that recently died (per Deadline). Lashaee appeared on Season 7 of "My 600-lb Life," which aired back in 2019. They weighed close to 700 pounds at the time of the episode, and they spoke of being depressed and dealing with other mental illnesses.
Destinee Lashaee's journey after My 600-lb Life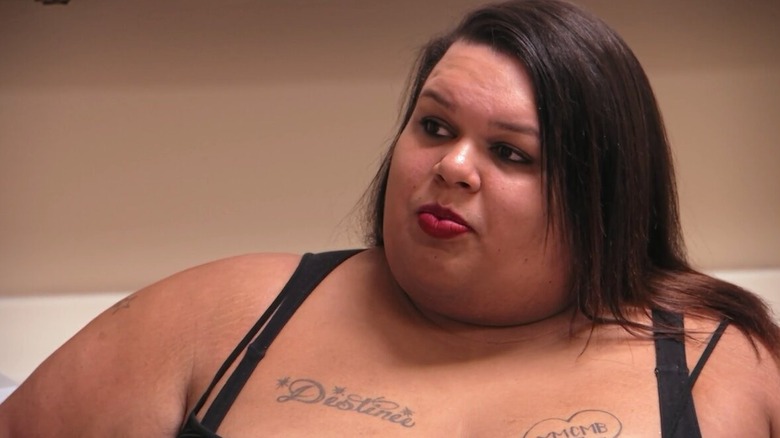 TLC
Per E, Destinee Lashaee joined "My 600-lb Life" weighing 669 pounds but eventually lost nearly 500 pounds by 2021, making them a big success story for the series. During their time on "My 600-lb Life," they lost 229 pounds within a year (via Page Six), then continued losing weight through a healthy lifestyle, becoming a social media influencer in the process. In Lashaee's episode, they were open with their mental illnesses and how they connected with their relationship with food. "I feel like all I'm constantly doing is trying to escape my depression and pain at this point. Food is the only thing I can turn to do that. I can feel it killing me," they said during their episode on the show.
Their last post on social media prior to their tragic death came in the form of an Instagram post of them wearing a dress with a caption that read, "Gracefully Broken." TLC also responded to the death, in a statement to E. "TLC is saddened to learn of the loss of Destinee Lashae [sic], whose weight-loss story was featured on 'My 600-Lb Life.' Our deepest sympathies go out to Destinee's family and loved ones at this difficult time," the statement read.