Robert Kirkman Is Bringing The Walking Dead Comic To An End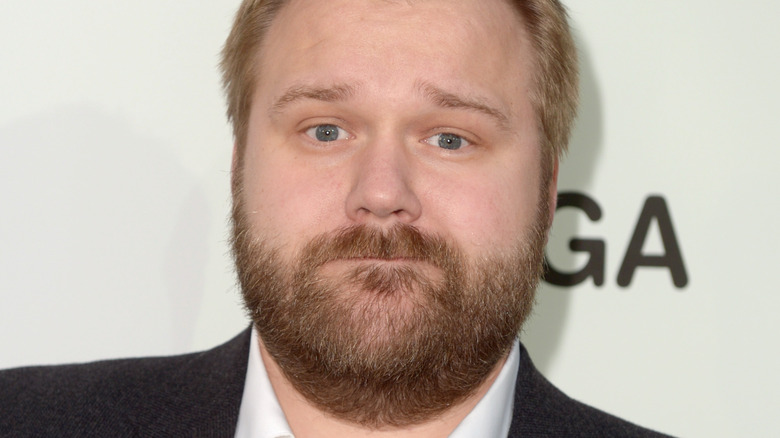 Getty Images
The end of The Walking Dead comic is near, we're just not sure how near it actually is.
Newsweek reports that creator Robert Kirkman revealed at Comic-Con that he's got an ending in mind for the long-running comic book, and he's actively moving the storyline in that direction. 
"I think about two or three years ago, I had a pretty good idea for a definitive ending," Kirkman said. "I have known that since then and been working towards that, so I know exactly where I'm going and what's going to happen when I get there."
Now 14 years and 169 issues in, Kirkman said he could've ended the series earlier, but decided against it because he had "all kinds of cool stuff" he wanted to do. He didn't reveal and official end date and said that he hasn't even written down the ending so that it doesn't fall into the wrong hands. 
It wasn't always clear that there would ever even be an end to The Walking Dead. So what's the reason? "To be able to top yourself, and keep things fresh, and keep things interesting... It gets harder and harder and harder as you go," he said.
Of course, this would likely have an effect on the TV version of The Walking Dead, but not for a while. When the show hit AMC in 2010, it was around issue #78 of the comic. Negan came along in issue #100 during the summer of 2012, but the TV show didn't introduce the character until the end of season 6 in 2016. Assuming that issue #172 arrives this fall, the comic would still be 57 issues ahead of the series. At that pace, it would take about a decade for the show to come close.
Executive producer David Alpert said, "When we get to season 20, then I think we'll be caught up." Season 8 will premiere this October.
Meanwhile, we've got a few theories about how The Walking Dead TV series could end.