The Law & Order Character You Likely Forgot Eric Stoltz Played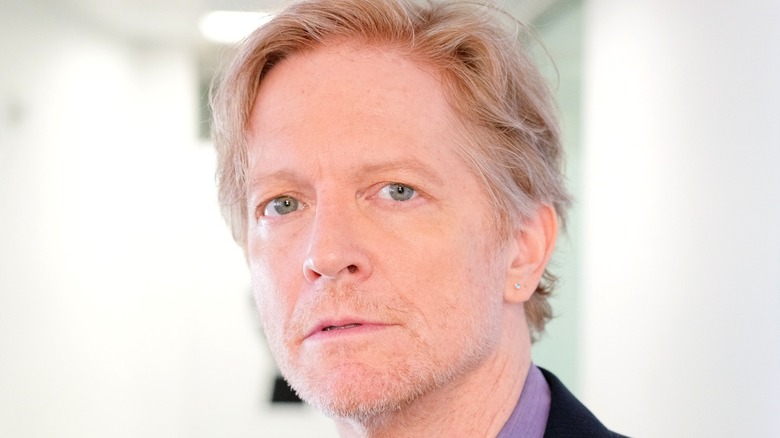 Matthew Eisman/Getty
As far as Hollywood goes, Eric Stoltz has always been something of an enigma. After launching to stardom in the '80s with "Mask," he quickly become an unlikely sex symbol thanks to his role as the sensitive and awkward Keith in "Some Kind of Wonderful." But with the '90s came roles in more edgy films, like "Killing Zoe," "Pulp Fiction," and the fantasy thriller "The Prophecy" with Christopher Walken. Despite starring in high-profile films and being considered one of the best actors working, Stoltz was rarely interested in stardom. In an interview with Stephen Saban in 1994, shortly after making "Pulp Fiction," he emphasized how much he liked being "occasionally recognizable."
While other actors of Stoltz's caliber were busy feeding their rising stardom by making big budget films and television shows, Stoltz began co-producing more independent films. He was still in films, like "The House of Mirth" with Gillian Anderson and "The Butterfly Effect," but he also was beginning to show up in more television shows, like "Once and Again" and "Will and Grace (via IMDb)." It was around this time Stoltz also decided to drop in for an episode of "Law & Order: SVU."
Eric Stoltz played a priest accused of sex abuse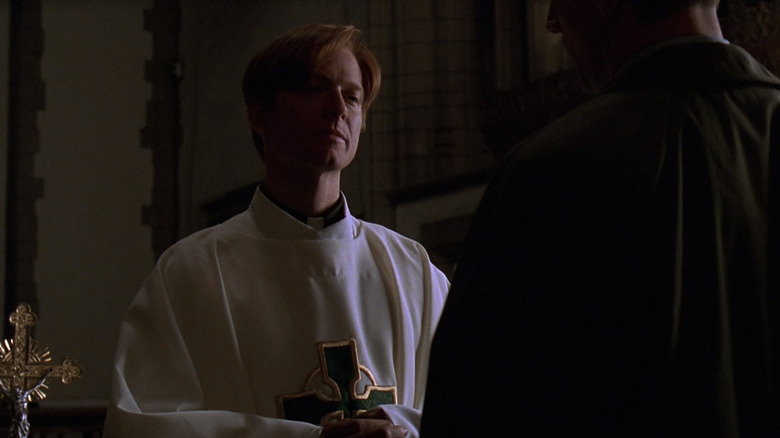 NBC
In the Season 3 finale "Silence," Eric Stoltz plays Father Michael Sweeney, a priest accused of raping and killing a homeless transsexual. It turns out that Father Michael was once a teacher at a Catholic school, and was moved out of the school after accusations of sexual abuse. The results of the investigation discover a different killer — one of the students at the Catholic school Father Michael taught at. While the detectives charge Father Michael with sex abuse, they eventually discover that Father Michael is actually covering for another priest, whose identity he won't reveal.
Eric Stoltz gives a nuanced, quietly emotional performance as a priest who doesn't want to break his vows. In one agonizing scene when Detective Stabler (Christopher Meloni) is trying to get him to talk about an abusive priest, Stoltz's character quietly cries while asking, "What about my vows?" as Stabler responds "What about the children?" Stoltz's performance showcases what he can do with just a little material.
While still involved in films, Stoltz is now more often behind the camera, remarking in an interview with Metro that "I am a much better director than I was as an actor." 
If you or anyone you know has been a victim of sexual assault, help is available. Visit the Rape, Abuse & Incest National Network website or contact RAINN's National Helpline at 1-800-656-HOPE (4673).