Whatever Happened To Blair Warner From The Facts Of Life?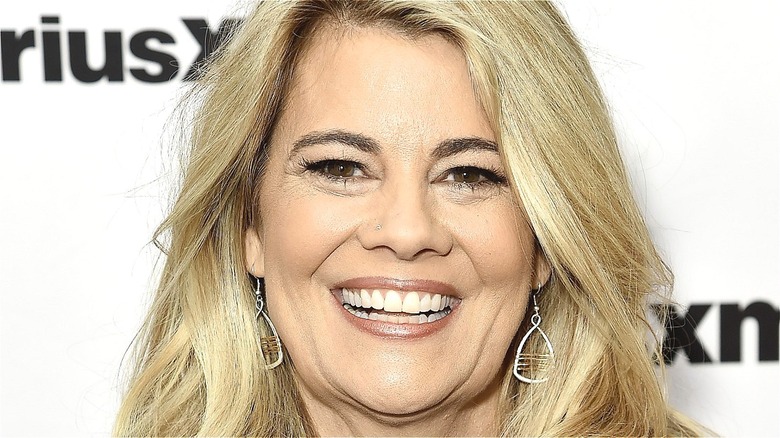 Steven Ferdman/Getty
Thanks to its top-notch cast of young actors, lighthearted plotlines, and earworm-inducing theme song, "The Facts of Life" has remained a favorite TV sitcom since it went off the air in 1988. Over the 2021 holiday season, NBC even hosted the special program called "Live in Front of a Studio Audience: The Facts of Life and Diff'rent Strokes," which not only welcomed back some original actors but also featured a star-studded lineup to recreate classic episodes.
Though the ever-talented Jennifer Aniston portrayed Blair Warner in the live event, fans were possibly more excited to see the return of the actor who originated the role: Lisa Whelchel. On "The Facts of Life," a spin-off of "Diff'rent Strokes," Blair was a student at the private all-girls school Eastland Academy, along with Dorothy "Tootie" Ramsey (Kim Fields) and Natalie Green (Mindy Cohn), who were under the care of dormitory housemother Mrs. Garrett (Charlotte Rae).
Whelchel perfectly exemplified a character that viewers loved to hate. Blair was spoiled, rich, rebellious, and rarely had a filter when it came to slinging insults at others. As someone who did well in school both academically and socially (she was awarded the coveted title of Harvest Queen for three years in a row), Blair felt that she could do no wrong, especially when she had another one of her "brilliant ideas." However, after enduring a number of life struggles over the years, including a car accident, Blair became more humble, and, upon earning her degree at Langley College, purchased the financially-struggling Eastland.
It has been over 30 years since "The Facts of Life" came to an end after nine seasons, and many fans may be wondering what Whelchel has been up to during those three decades.
Lisa Whelchel is a life coach and actor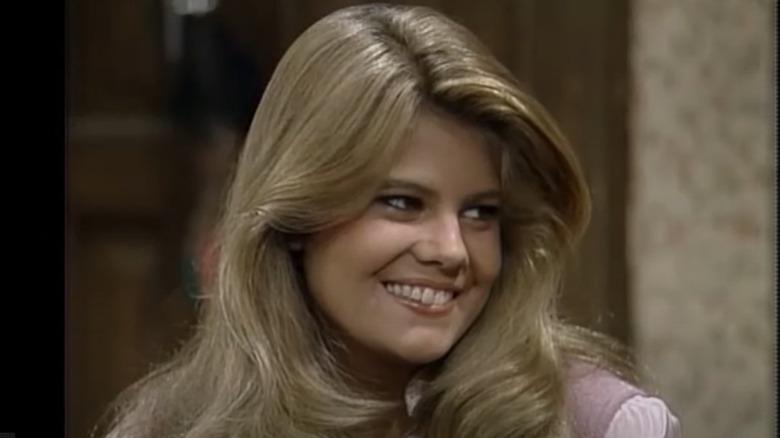 NBC/YouTube
Following her reign as Blair, Lisa Whelchel has appeared in several other projects, including the 2019 film "You Light Up My Christmas" alongside "The Facts of Life" co-star Kim Fields, and 2016's "Falling for Christmas." She also hosts MeTV's original series "Collector's Call," which premiered in 2019 and introduces viewers to some of the country's biggest pop culture memorabilia collectors. Whelchel tours the vast collections and brings in expert appraisers to estimate their worth.
Reality TV show fans likely know Whelchel in a very different context. In 2012, she was one of the 18 castaways on "Survivor: Philippines." Whelchel survived all 39 days of the competition and was eventually voted co-runner up by that season's jury.
When she's not checking out items worn by stars of "The Brady Bunch" and "The Twilight Zone," Whelchel dedicates her time to serving others as a certified life coach. Through her brand Contigo Life Coach, Whelchel hosts weekly conversations via Zoom. According to Whelchel, her mission is to help by "creating a safe place to explore your desires, asking powerful questions to bring clarity and championing you to step confidently into the life you were created to live."
Whelchel is still in touch with her former Eastland peers, Fields and Mindy Cohn, who have provided her with inspiring words of advice to utilize for Contigo. She also still knows the lyrics to that catchy "The Facts of Life" theme song, which she performed during NBC's "Live in Front of a Studio Audience ..." event.