Texas Chainsaw Massacre Fans Need To Watch These Horror Movie Hidden Gems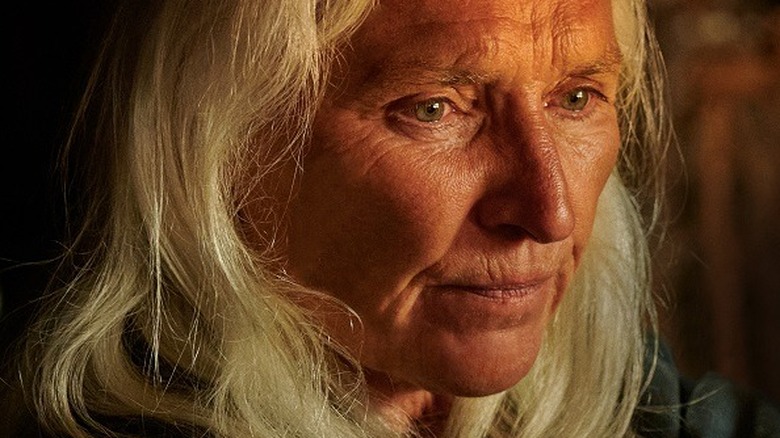 Jana Blajeva/Netflix
This content was paid for by Netflix and created by Looper.
Leatherface is back for another round of blood-soaked madness in "Texas Chainsaw Massacre." The film takes audiences back to rural Texas as some young entrepreneurs hope to breathe life into a ghost town and turn it into their own little oasis. Unfortunately for these naive travelers, this town isn't completely empty. In fact, tucked away is the notorious chainsaw murderer who terrorized a group of teens in the 1974 classic film, and he's been in hiding for nearly half a century after one of his would-be victims managed to escape.
So when this new group accidentally disturbs his quiet home, their dream becomes an absolute nightmare as the iconic villain dusts off his favorite weapon and does his worst to everyone in sight. Fans of the original "The Texas Chain Saw Massacre" movie are sure to get a thrill out of this new film, which picks up after the events of the original story and even brings back its final girl, Sally Hardesty (Olwen Fouéré), for her long-awaited chance at revenge.
And if all of the carnage that unfolds makes you eager to see some more slicing and dicing on-screen, here's a look at some of the other horror movie gems that "Texas Chainsaw Massacre" fans should check out next.
Nobody Sleeps in the Woods Tonight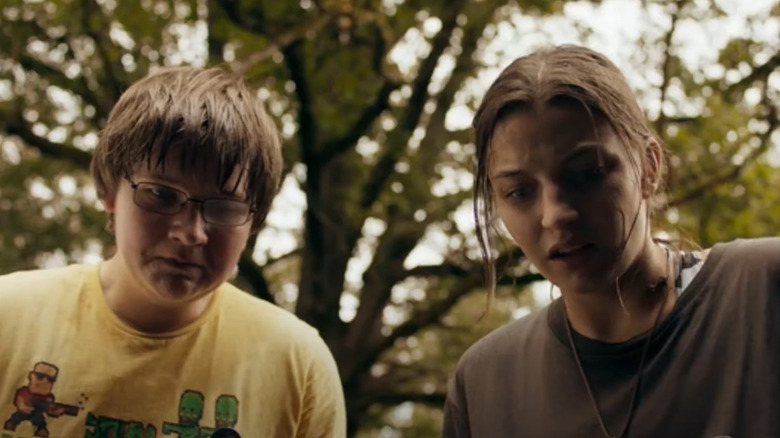 Netflix
Slasher fans will find a lot of hidden horror gems available throughout Netflix's library. For example, "Nobody Sleeps in the Woods Tonight" will almost certainly sear itself into your brain. The Polish film centers on a cell phone-free camp for teens that soon becomes the site of unimaginable terrors.
At the center of the story is a group of campers who hike together in the woods and accidentally uncover a twisted little lair hidden in the forest. When teens start getting picked off, our heroes will have to stand up and fight for their lives in this unfamiliar terrain ... without any means of calling for help. Making matters worse is that what they're up against is something darker and deadlier than anyone could've ever imagined. For those who appreciate villains who, like Leatherface, are very, very hard to kill, you'll undoubtedly get a kick out of watching "Nobody Sleeps in the Woods Tonight."
No One Gets Out Alive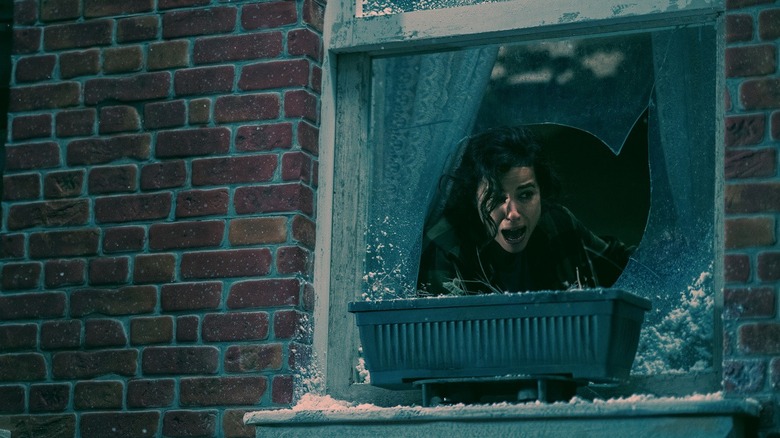 Teddy Cavendish/Netflix
A film that'll bring some thrills and chills to fans of "Texas Chainsaw Massacre" is 2021's "No One Gets Out Alive." Just as our misguided heroes in the new "Texas Chainsaw Massacre" movie accidentally wander into a world of pain when they enter Leatherface's lair, the lead in this film is in for a similarly rude awakening.
This British horror film centers on an undocumented immigrant who, after experiencing a major tragedy and financial straits, moves into an old boarding house where she sees some spectacularly creepy visions that are simply too real to be mere imagination. She soon learns that there is much more to this house than meets the eye, and she has to fight to survive an onslaught from the evil that lurks within the place. Much like Leatherface has others in his life who've helped him become such a monster, our heroine comes face to face with some surprisingly vicious characters who are giving cover to something even more sinister beneath the surface.
There's Someone Inside Your House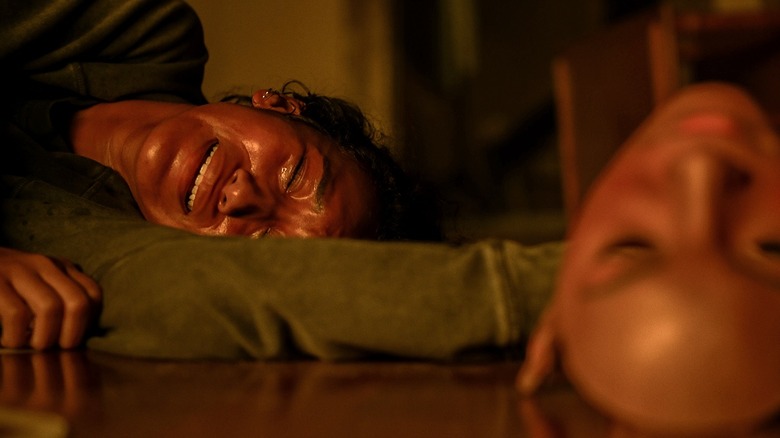 Netflix
A sensational skin-crawler that's a good fit for "Texas Chainsaw Massacre" fans, "There's Someone Inside Your House" follows a group of high school friends who are mysteriously terrorized by a killer. And in the tradition of Leatherface, this bloodthirsty baddie is seen wearing the faces of their victims. Only, in this film, the killer sports synthetic masks that mirror their victims, and to ramp up the scare factor for each encounter, the slasher wears the face of their mark before the knifework commences.
In addition to boasting some nail-biting tension and plenty of thrills, "There's Someone Inside Your House" also features the unraveling of one mystery after the next, as the killer at the center of the story seems to have a bone to pick with each and every one of the targets, whose secrets are all exposed in the course of the killings. For a thoughtful but still plenty bloody thriller, make sure to put this adaptation of the 2017 novel on your to-watch list asap.
A Classic Horror Story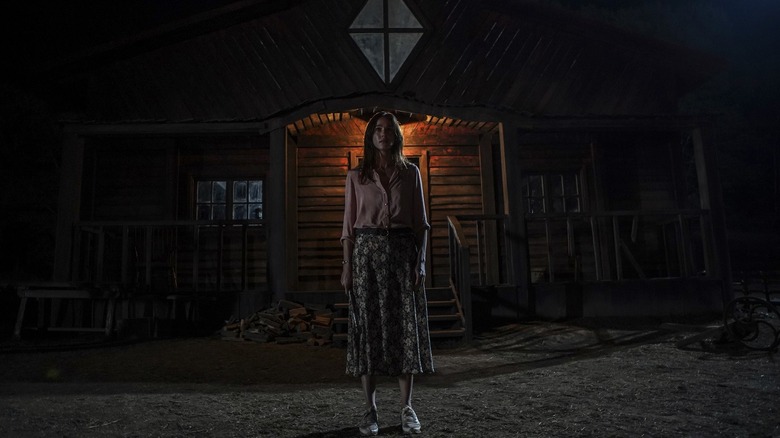 Loris T. Zambelli/Netflix
Another film that's sure to be a gruesome good time for "Texas Chainsaw Massacre" lovers is "A Classic Horror Story." This 2021 Italian horror features a group of travelers who share a carpool through a rustic area in Southern Italy and find themselves sidelined when their recreational vehicle crashes into the woods near a remote cabin.
As you might imagine, they're pretty wary of this isolated cottage, and they learn their fears are well-founded once they get a good hard look at what — or, more specifically, who — lingers inside. Without spoiling any of the gory details, there's a reason this place is hidden well off the grid, and the unfortunate souls who stumble onto the place have to grapple with a group of masked figures who would definitely take a liking to Leatherface. Steel yourself for some truly terrifying twists when you queue up "A Classic Horror Story."
The Green Inferno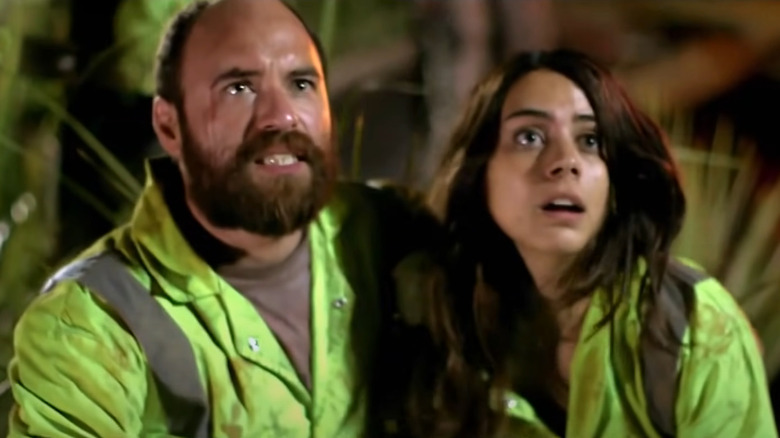 BH Tilt
Few directors' names are as synonymous with daring horror as Eli Roth. And his 2013 film "The Green Inferno" is a prime example of why he's already regarded as an all-timer of the genre. The pic features a group of college students and activists who set out for the Amazon rainforest to fight back against an oil company's incursion and the displacement of native tribes by filming the locals and sharing that documentary footage with the world.
What they don't realize until it's too late, though, is that some people simply do not want to be discovered. When their plane crashes and leaves them stranded in the wilderness, they face new horrors that present themselves in very visceral ways. Suffice it to say, you might want to get your mealtime in before you check out "The Green Inferno" — unless, of course, the dinner scene in the original "The Texas Chain Saw Massacre" just made you hungry for more.
Incident in a Ghostland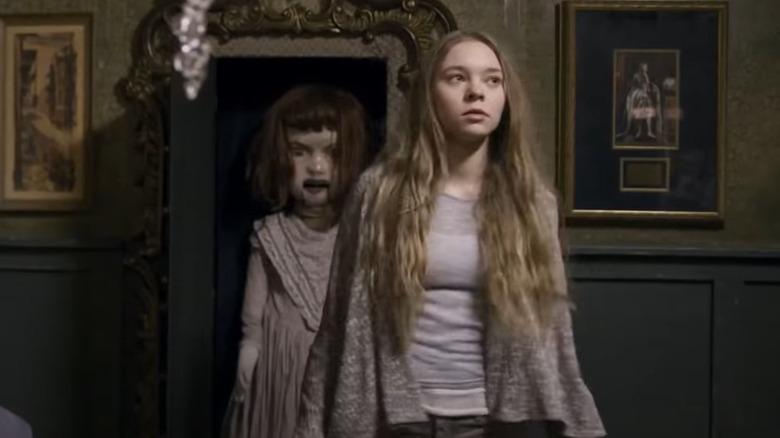 5656 Films
The return of Sally Hardesty in "Texas Chainsaw Massacre" proves that even the lucky few survivors of terrible massacres tend to carry their wounds with them later in life. As the trailer reveals, Sally has spent decades searching for the monster who murderer her brother and friends and almost killed her too.
On a similar note, "Incident in a Ghostland" features a woman who's plagued by the memories of her past. The title of the film stems from the name of the book this woman has written to memorialize her experience surviving a home invasion that threatened the lives of herself, her mother, and her sister. But in addition to being haunted by the memories of that night from years ago, she soon discovers that she's not remembering everything she went through. And once the reality of her family's encounter with those attackers comes into view, her entire world is upended anew. So brace for some seriously scary surprises when you watch "Incident in a Ghostland."
Aftermath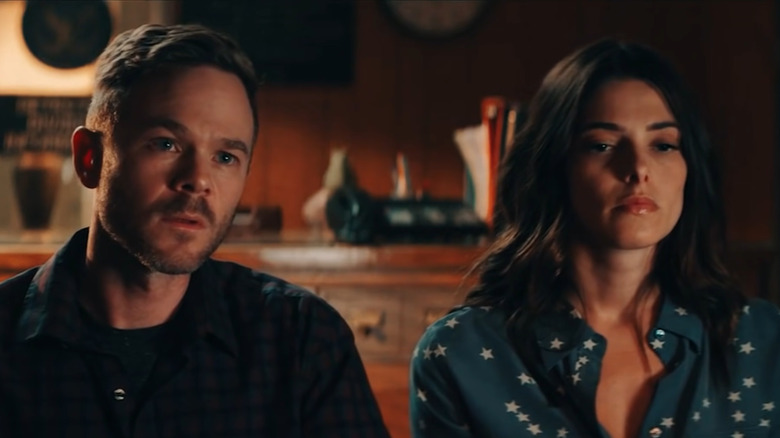 Quiver Distribution
If you ever wondered what it might be like for someone to unknowingly move into the house where all the horrors in "The Texas Chain Saw Massacre" took place, you might want to give "Aftermath" a whirl. The 2021 horror film centers on a struggling married couple who try to put aside their past troubles and look for a fresh start together. They soon find it in a home that they manage to buy at an extremely reasonable price, and it seems like they might finally get a chance to heal and thrive together.
As the old expression goes, though, you get what you pay for. And for these two, they soon discover that their new house comes with a whole lot of baggage. As the details of their home's history creep into view, the couple learns that their troubles have only just begun. Let's just say, you'll want to take a deep dive into the history of your own home by the time the credits roll on "Aftermath."
The Strange House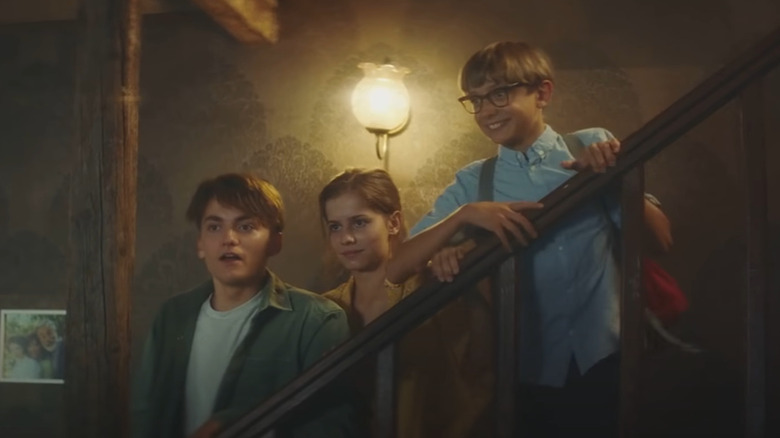 Netflix
Another movie that hinges on the horrific history of a home is "The Strange House." This 2021 Austrian horror film features a family of two boys and their mother who move to a small village after experiencing city life for so long. In addition to being uncomfortable with their quiet new settings, they are also surprised to discover that the locals give a very wide berth to their new abode.
Once one of the boys starts exhibiting some very strange behavior, though, the family soon learns that there's much more to their new house than they ever knew, and they have to dig into the past if they hope to avoid such a horrible history repeating itself again with them. So if you're looking for a thrill that also happens to be good fun for the whole family, be sure to add "The Strange House" to your list.
Scary Stories to Tell in the Dark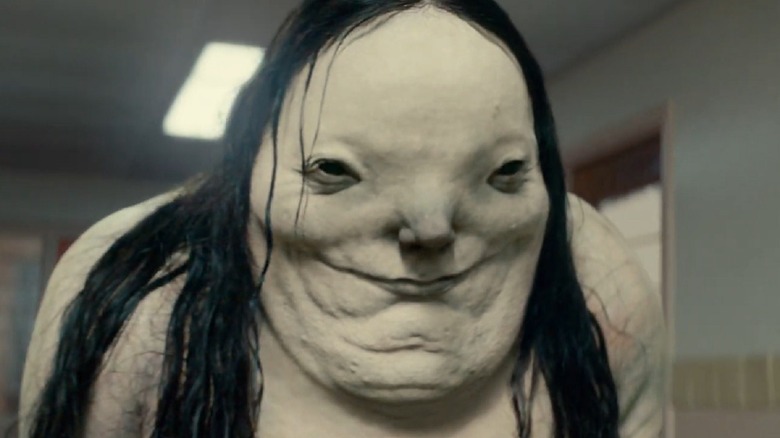 Lionsgate
Though Leatherface is a human being, in theory, there are plenty of times in the "Texas Chainsaw Massacre" film series when he seems to be something of a superhuman monster thanks to his brute strength and absolute heartlessness as he maims his prey. If you happen to enjoy the near-creature nature of this beast, you may also want to check out "Scary Stories to Tell in the Dark."
This adaptation of Alvin Schwartz's terrifying tales for children finds a group of teens exploring a notoriously haunted house that holds a book of horror stories — stories written by a girl who was accused of witchcraft after the local children began to die in mysterious ways. Unfortunately for the heroes of the film, that book is still being written, and once the monsters from the text find their way into reality, they find themselves in the middle of some truly terrifying killers.
All in all, fans of "Texas Chainsaw Massacre" will find loads of options for what to stream next after watching Leatherface's latest murder spree.