Stan Lee To Produce New Novel For Audible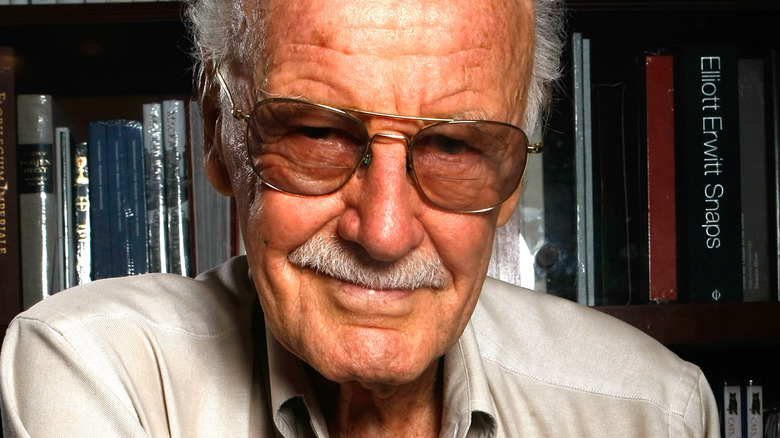 Getty Images
Stan Lee is never one to shy away from new endeavors, and his next project will definitely be something he's never tried.
Variety reports that the legendary comic book writer has teamed with Ryan Silbert (God of Love) and Luke Lieberman (Red Sonja) to produce a long-form audiobook for Audible. Lee will narrate the introduction, which will introduce a new universe described as "Mr. Robot set in a John Hughes world."
Lee said he's excited about the new medium. "When Audible came to us with the idea of doing this as an audio project first, I thought it was inspired," he said. "The story is set within a culture of cutting-edge technology, so it deserves to be brought to audiences in a medium that truly captures the spirit of the universe, yet allows the listener to create their own, unique, mental picture of the story. What Audible is doing is truly groundbreaking, but it is also bringing us back to our roots."
Silbert and Lieberman said this about the project: "We aim to blend this with an accessible human narrative to deliver the experience you expect from Stan Lee—where street level heroes uncover global conflicts much bigger than they ever imagined."
Production on the project will begin soon and Audible is very happy to have Lee aboard. "We are thrilled to bring the Stan Lee universe to life and to listeners in this unprecedented, written to the audio format endeavor," said Audible chief content officer Andy Gaies. "The immersive audio experience will excite and exhilarate all fans of Stan Lee's work."
Speaking of Lee's work, the Marvel legend recently said that he has about 50 developed characters that he's never shown to anyone. Check out his untold truth.