Jennifer Lawrence Turns Heads In Gory New Movie Poster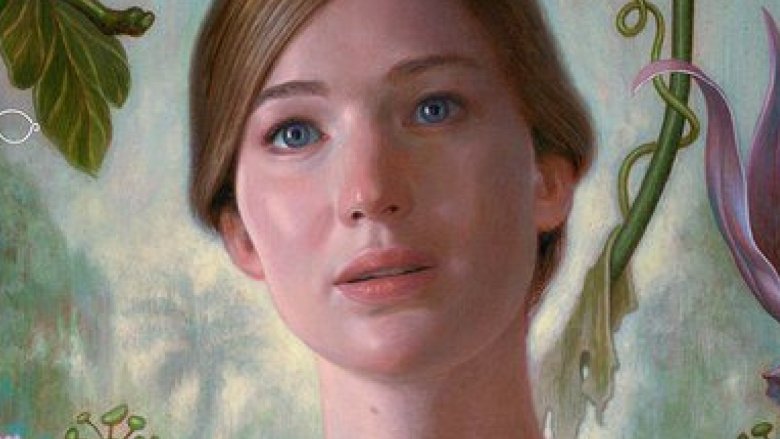 Jennifer Lawrence is here to scare your heart out in the new poster for her upcoming movie Mother!. Details of the psychological thriller, from Black Swan and Requiem for a Dream's Darren Aronofsky, have been kept largely under wraps, but the new poster gives at least a little bit of a hint about how Lawrence will be messing with our heads next.
The poster shows a drawing of an innocent-looking Lawrence holding her own heart, which she ripped from her chest, and presenting it to someone. The creepy images foreshadows the film's disturbing plot, which follows a couple whose relationship begins to hit the rocks when uninvited guests show up in their home, distrubing their peaceful existence.
Javier Bardem, Ed Harris, Michelle Pfeiffer, Domnhall Gleeson, and Kristen Wiig fill out the all-star cast of the movie, which was written and directed by Aronofsky. Hopefully, we'll learn more about the mother of all horror tales as the film's Oct. 13 release date gets closer; for now, though, we're just going to try to get this terrifying image of Lawrence out of our head.
You can view the full poster below.
HAPPY mother! DAY #firstlook #mothermovie by the great @JamesJeanArt #jenniferlawrence #javierbardem @ParamountPics pic.twitter.com/3IZZITpuY4

— darren aronofsky (@DarrenAronofsky) May 14, 2017