What Has Cree Summer Been Up To Since A Different World?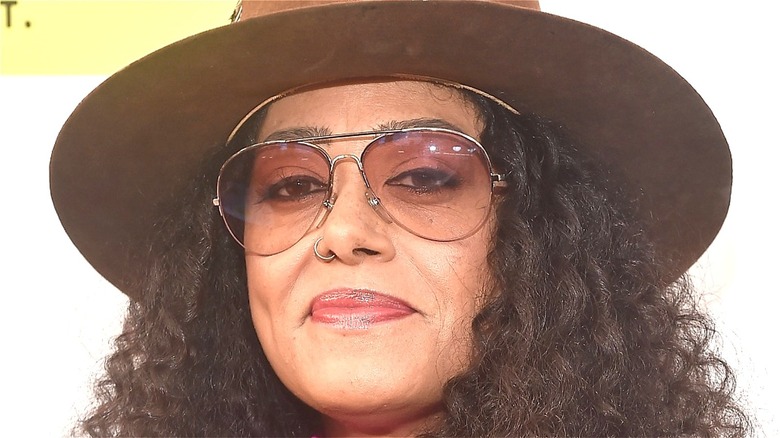 Alberto E. Rodriguez/Getty
The late 1980s and early 1990s marked a great moment for African American sitcoms, if only because it marked a period where such shows were not only being produced on the regular, but earning major ratings on network television. And of the many lauded series fronting African American talent from the era, few were better, or more beloved, than "A Different World."
Positioned as a spin-off of "The Cosby Show" — O.G. "Cosby" kid Denise Huxtable (Lisa Bonet) tied the two series' together — "A Different World" followed a group of young folks entering their freshman year at the fictional, historically black Hillman College. While Bonet's Denise was a regular presence during the first three seasons of "A Different World," she was hardly the center of the show, with a talented supporting cast of up-and-comers joining her in the mix. Among the series' brightest stars was Cree Summer, who joined the "A Different World" cast in Season 2 as Freddie Brooks, and stuck around for the bulk of the series run on NBC.
Along the way, Summer's perpetually sunny Freddie became a fan-favorite presence whose screen time only grew as the show's popularity did. But little has been seen of Cree Summer since "A Different World" left the airwaves. Here's what she has been up to in the years since.
Cree Summer has become a premiere voice talent since leaving A Different World
Though you likely haven't seen much of Cree Summer since "A Different World," you've almost certainly heard from her. Even before she broke out on the series, Summer had made quite a name for herself as a voice actor, earning her big animated break in 1983 when she voiced Penny in the iconic original "Inspector Gadget" series. As it happens, Summer also voiced Chilly Cooper on "Slimer! and The Real Ghostbusters," Elmyra on "Tiny Toon Adventures," and numerous other characters while "ADW" was still on the air.
In the years since, she's become one of Hollywood's premiere voice talents, voicing characters on "Sonic the Hedgehog" (she was Dulcy), and "Gargoyles" (she was Hyena), and even voiced Marvel's She-Hulk in 1997's "The Incredible Hulk" series after "A Different World" ended. Summer also booked one of her most prominent voice gigs the same year "ADW" left the airwaves, joining the cast of "Rugrats" as Susie Carmichael, a role particularly close to Summer's heart as Susie is an African American girl. Summer is still voicing Susie today, and continues to champion diversity in animation, recently telling BlackDoctor.org, "As far as African-American roles, we've come a long way, but I'd still like to see more diverse roles for African Americans and other ethnicities being created in the cartoon world."
Summer has since given voice to Clifford's best poodle pal Cleo on "Clifford the Big Red Dog," and re-teamed with Marvel to play Nebula in the "Guardians of the Galaxy" animated series. And if you want to know which other beloved characters Cree Summer voiced, the list is as lengthy as it is impressive.
Summer has kept busy in the live-action realm as well
While voice work remains Cree Summer's primary gig, she's always managed to keep a toe in the live-action realm. After breaking out on "A Different World," Summer went on to make memorable appearances on several other African American fronted series of the era, including the Queen Latifah starring "Living Single," and the Will Smith fronted "The Fresh Prince of Bel-Air." Of late she's been getting a bit more live-action work too, including a supporting role in the Ava DuVernay created series "Queen Sugar." Summer appeared in the fourth season of the Oprah Winfrey Network hit as the fiery former lover of series' mainstay Nova Bordelon (Rutina Wesley), and more than left her mark on the series with her two-episode arc.
Summer followed that gig with a recurring role on the FX hit "Better Things." She joined the cast of the dramedy for a brief appearance in Season 3 as Lenny, a feisty, recently-divorced friend of central player Sam (Pamela Adlin). Lenny became a regular in Season 4, however, and will presumably be around for more shenanigans in the show's upcoming fifth season. 
But it's safe to say Cree Summer earned some of the biggest laughs of her career recently, portraying the dubious wellness guru (and post-vampire cult leader) Jan in a season 3 episode of "What We Do in the Shadows." If you've seen the episode, you know Summer's guest spot is an all-timer on a series that boasts quite a few of them. Not surprisingly, one "WWDITS" fan recognized Summer specifically from her voice work, with derf_vader beginning a Reddit thread titled, "I shocked myself by recognizing Cree Summer by her voice." And they were certainly not alone in doing so.