Who Plays Pete In Tell Me Your Secrets?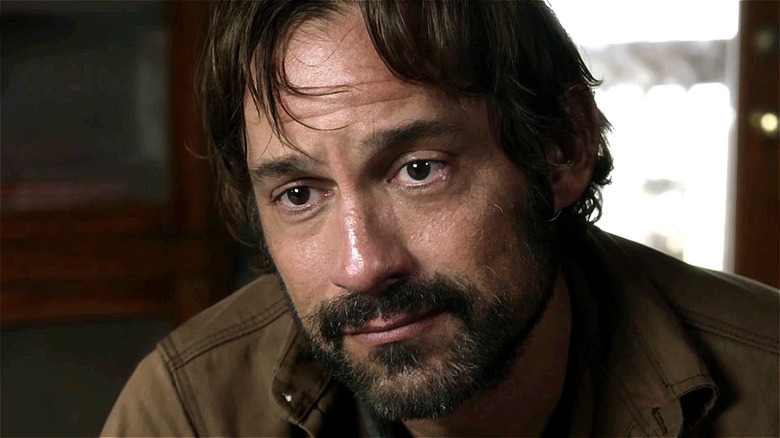 Amazon Prime Video
"Tell Me Your Secrets" wound up being one of the best Amazon Prime shows of 2021. The story follows Emma (Lily Rabe), a woman who used to be in a relationship with a serial killer and who spent time in jail for being an accomplice to his crimes. The series begins with Emma living in Louisiana in the Witness Protection Program, where she tries to move on from her past. That all falls apart when Mary Barlow (Amy Brenneman), the mother of a missing girl, finds Emma and thinks she has knowledge of her daughter's disappearance.
One of the show's most intriguing characters is Pete, Emma's psychologist. At first, Pete is professional and caring, dedicated to helping Emma get past her past. As Season 1 progresses, it's revealed that Pete's personality is a bit darker than it first seemed. Not only is he keeping a cabin secret from his wife, he's also committed a mysterious, unspecified crime in the past. It's never revealed exactly what Pete did, and it could come into play in Season 2 – assuming "Tell Me Your Secrets" gets one.
Pete is played by Enrique Murciano. Here's where you may know him from.
Enrique Murciano has been a series regular on several TV shows, and he's appeared in lots of movies well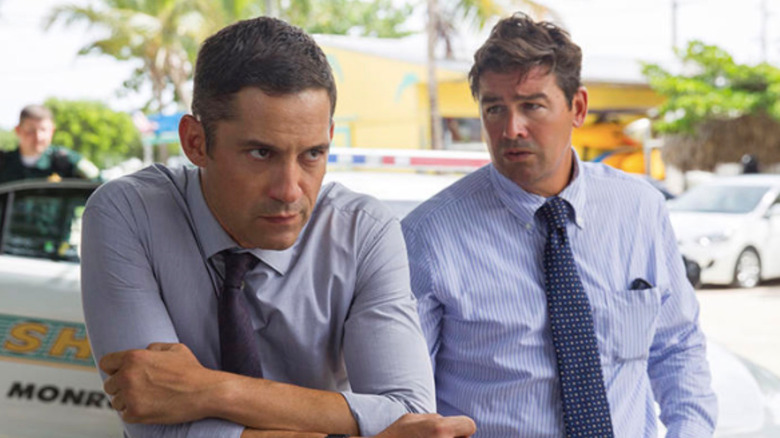 Netflix
Enrique Murciano has been working steadily as an actor since 1997, with 38 credits to his name and counting (via IMDb). His first credited screen role was in "Speed 2: Cruise Control," and he also appeared in the movies "Traffic" and "Black Hawk Down."
Murciano's work in "Black Hawk Down" led to an introduction with mega-producer Jerry Bruckheimer, who cast him as FBI Agent Danny Taylor on "Without a Trace," the New York City-set series about missing person investigations that ran from 2002 to 2009 (via TV Guide).
Since then, Murciano has had major supporting roles in TV series on both cable and streaming networks, including: the original "CSI," in which he played Detective Carlos Moreno; "Power," in which he played the drug trafficker Felipe Lobos;" "The Blacklist," in which he played FBI Agent Julian Gale; and "Bloodline," in which he played Detective Marco Diaz.