Who Is The Actor In Greenlight's Super Bowl 2022 Commercial?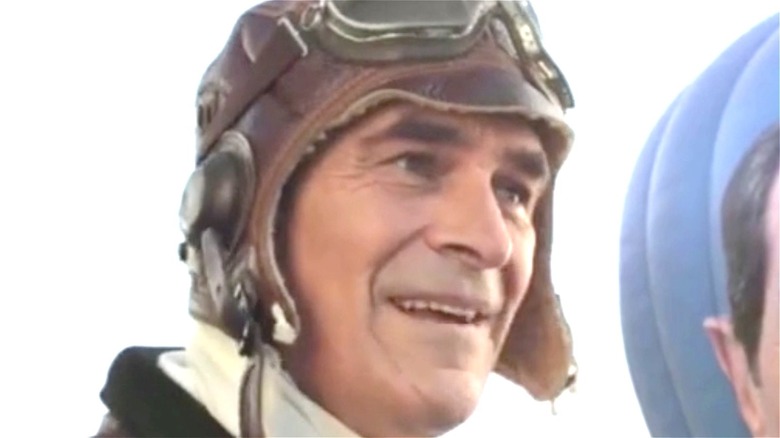 Greenlight Financial Technology
Grab some chips and chug a beer, football fans — it's Super Bowl time again. As the world gears up for another titanic clash between the NFL's two top teams and a star-studded half time show slated to include Dr. Dre, Snoop Dogg, Eminem, Mary J. Blige, and Kendrick Lamar (per USA Today), it's also about to witness an entirely different sort of battle: the battle between advertising agencies to provide viewers with the most buzzworthy commercials and movie trailers possible between touchdowns.
Greenlight Financial Technology provides mobile apps and debit cards to parents who want to teach their children about fiscal responsibility. If a guardian wants to give their child a money reward for a birthday or a stellar report card, or praise them for doing their chores, then they can use Greenlight Financial's products to transfer some cash to their kid's keeping.  
The fintech company is pulling out all stops with their latest advertising campaign, and their 2022 Super Bowl commercial features a very familiar face making some very poor buying choices — all the more to point out how important Greenlight's services are. So, who's that familiar-looking actor in their ad?
That's Ty Burrell in the Greenlight Financial commercial
After 11 successful seasons on "Modern Family" as goofy patriarch Phil Dunphy, actor Ty Burrell knows something about making smart decisions. That may be why Greenlight Financial Technology hired him to be their spokesman for this year's Super Bowl. His trusted face assures the audience that they're making the right choice using Greenlight to teach their kids about money — even though his character purchases so many luxuries that he winds up broke. 
Per his IMDb, Since "Modern Family" wrapped in 2020 Burrell has been busy with voiceover work. He currently portrays Jack Harris on the animated Fox sitcom "Duncanville." His last big screen appearance was in the 2017 Scarlett Johansson comedy "Rough Night." Aside from "Modern Family," you may remember Burrell from "Muppets Most Wanted," in which he portrayed Jean Pierre Napoleon, or "National Treasure: Book of Secrets," in which he appeared as Connor.