Here's Why Tina Quit The Challenge: All-Stars Season 2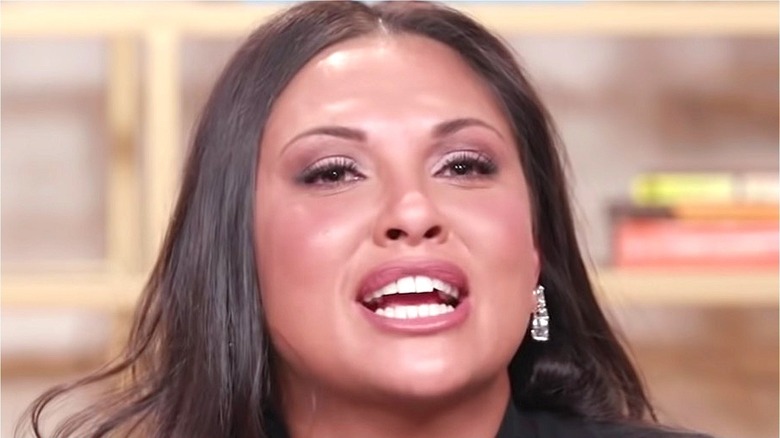 MTV
Ever since she stepped in to replace Cara Zavaleta on "Road Rules: South Pacific" in 2003, Tina Bridges has become both a loved and hated staple of MTV's "The Challenge" franchise. In the years that followed her reality TV debut, Bridges competed on "The Gauntlet," "Battle of the Sexes 2," and "The Duel," and earned finalist status on "The Inferno II" and "Fresh Meat." Most recently, Bridges returned for "The Challenge: All Stars" Season 2, which aired for 10 episodes exclusively on the streaming platform Paramount+ beginning November 11, 2021.
This highly-anticipated season welcomed back 24 top competitors from the vast 37-season history of "The Challenge," a spinoff of MTV's "The Real World" and "Road Rules." With scenic Cancun, Mexico, as the backdrop, the group endured intense obstacles and navigated relationships for a chance to win $500,000.
At first, Barta's "All Stars" game was strong, not to mention a little unexpected. As a player largely known for being loud and explosive (she was disqualified from "The Duel" for punching Beth Stolarczyk in the face), it was interesting to see a calmer side this season. However, her mellow mode changed in Episode 5 when Jodi Weatherton voted her into an elimination round. After refusing to compete against her friend Melanie Collins, there was no other option but for Barta to be sent home.
However, Barta didn't just throw in the towel. Leaving the show was a move she had been contemplating for some time.
All Stars wasn't what Tina expected it to be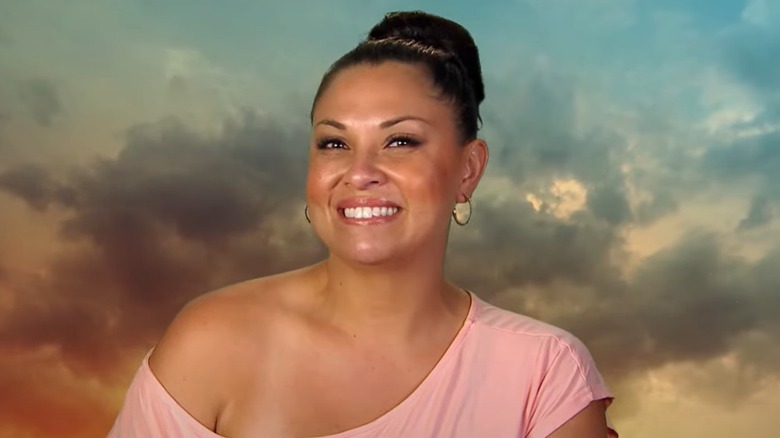 Paramount+
On the heels of the controversial episode, Barta revealed the mindset behind her decision to not compete in the elimination battle. In a guest appearance on the Mike Lewis Podcast, she explained how the season wasn't a "fun reunion" full of "old school" challenges like she anticipated. "I went in under the assumption that it was going to be just chill. We're older. People have health issues, people have heart problems," she said.
But this wasn't the case. Barta reflected on the constant fights that would break out because of paranoia among cast members. It also didn't help that her two closest friends — Melinda Collins and Tyler Duckworth — were on the chopping block. "At that point, I wasn't having fun anymore," said Barta.
Another reason for her departure was that she felt her calm demeanor quickly vanishing. Barta shared that she's been working on controlling her anger for some time. She feared the hostile "All Stars" environment would make her lose any progress made. "I don't like being angry," said Barta. "I don't like being p****d at people. I'm a very happy person."
Though Barta admitted to staying away from social media after that fateful episode aired to avoid critical comments, she doesn't regret her decision to leave. In fact, she feels it helped her stay true to herself.