Dee Bradley Baker On Voicing Star Wars Bad Batch Clones And Staying Out Of Book Of Boba Fett - Exclusive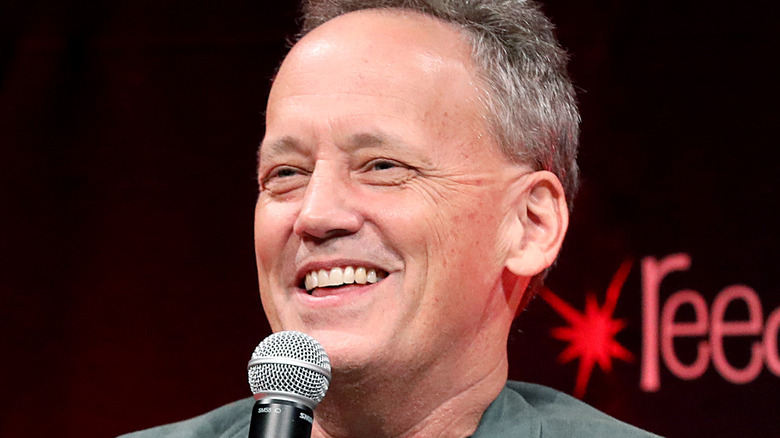 Monica Schipper/Getty Images
With nearly 650 credits in films, TV and video games to date, legendary voice actor Dee Bradley Baker has lent his talents to some of the biggest animated franchises in showbiz over the duration of his 30-year career. Voicing humans, animals, robots, aliens and monsters, Baker has done it all, from such Marvel series as "Ultimate Spider-Man" and "Spidey and his Amazing Friends," to "SpongeBob SquarePants," "Star Trek: Prodigy," and "American Dad!"
In addition to his animated turns in the DC universe, Baker's also involved in the comic book giant's live-action world, providing the sounds to Eagly the eagle, the sidekick to John Cena's titular character in HBO Max's smash series "Peacemaker."
While Baker has become a huge fan of many of the productions he's been involved in — most recently, "Peacemaker" — it's a particular thrill for him to play around in the "Star Wars" universe. His roles in such series as "Star Wars: The Clone Wars," "Star Wars Resistance," "Star Wars Rebels," and "Star Wars: Forces of Destiny" have included several characters, such as Captain Rex, Bossk, Wicket the Ewok, and various clones.
Perhaps more than anything, though, Baker said there's one more "Star Wars" series that has provided him his most satisfying work accomplishment to date.
Baker voices the clones that make up Star Wars: The Bad Batch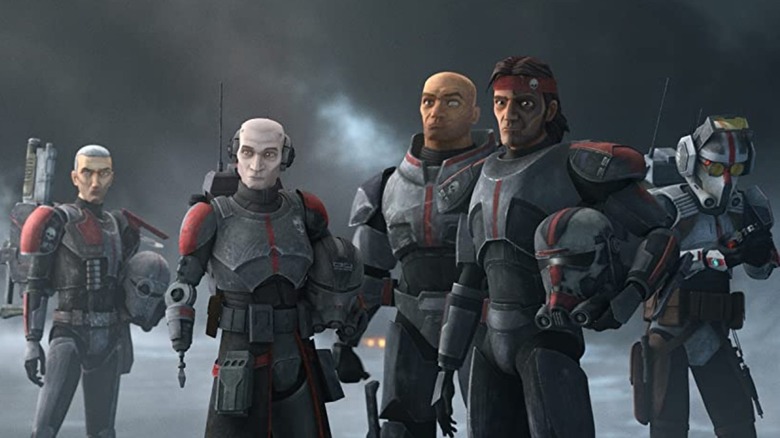 Lucasfilm/Disney+
Appropriately released on May 4, 2021 — "Star Wars Day" — "Star Wars: The Bad Batch" provided Baker with his most unusual request as a voice actor: to play each one of the main characters who make up the titular group.
"I'm playing straight-ahead clones, but each of them are actually a very different mode from each other," Baker told Looper in an upcoming exclusive interview. "To go through whole scenes on a series that's based on these guys — it's five of them— and to talk back and forth among these guys in their different voices is a really satisfying creative challenge and an acting challenge. It's like nothing else I've ever been asked to do. Plus, I love 'Star Wars,' so it's particularly gratifying to do that."
On top of that, he loves the empowering feeling the characters in "Star Wars" brings to the fans of the saga. "It's really nice to see how deep the fan love goes when I go to an occasional convention and to see that these characters mean a lot to people," Baker told Looper. "They give them hope, and they give them a role model for how to live and how to treat others, and how to view change and difficulty and hardship as it comes your way. Plus, it's a good story and well told, and it connects with people, and it really means something. That's a lot of the satisfaction of working on within a mythology like 'Star Wars.'"
Baker defers to Temura Morrison for the live-action clone work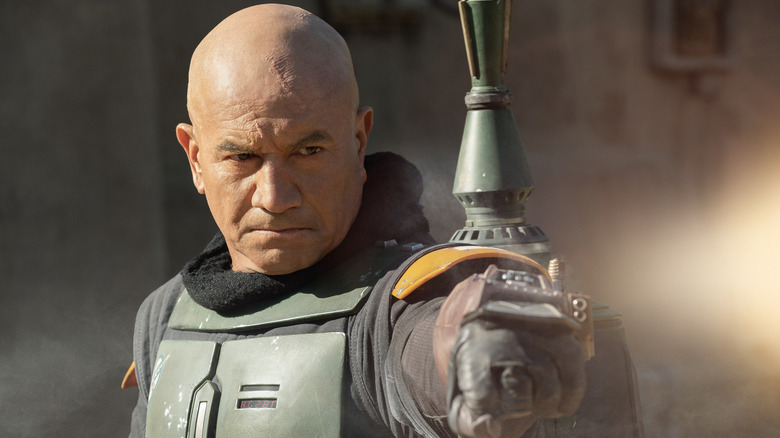 Lucasfilm/Disney+
While Baker has no doubt established a presence and Captain-turned-Commander Rex and the Bad Batch clones in the animated universe, he has no interest in hopping over from the animated to the live-action realm to recreate any characters, a la Katee Sackoff's "Mandalorian" appearance as Bo-Katan Kryze. "My career is centered in voice acting, and that's really where my heart and my focus and my momentum is. I think if I dressed up in clone armor, I would look less like a clone than I do now. I would look like, 'What is that guy wearing armor for?' It wouldn't feel like ... not even a cosplay outfit. I think I'd rather be a Jawa," Baker said with a laugh.
Instead, Baker said he would prefer "The Book of Boba Fett" star Temuera Morrison take up the mantle of playing live-action clones since the actor's Jango Fett got the ball rolling in "Star Wars: Episode II: Attack of the Clones" in 2002.
"He originated the characters. Nothing else would make sense but for him to apply his brilliance to the on camera," Baker said. "That's what he's doing so beautifully. He's such a good actor. He's such an impressive fellow, I think. I so enjoy what he's doing in the Boba Fett series. It's great to see. I love it."
Season 1 of The Book of Boba Fett is now streaming exclusively on Disney+.