The Worst CSI: Vegas Episode According To IMDb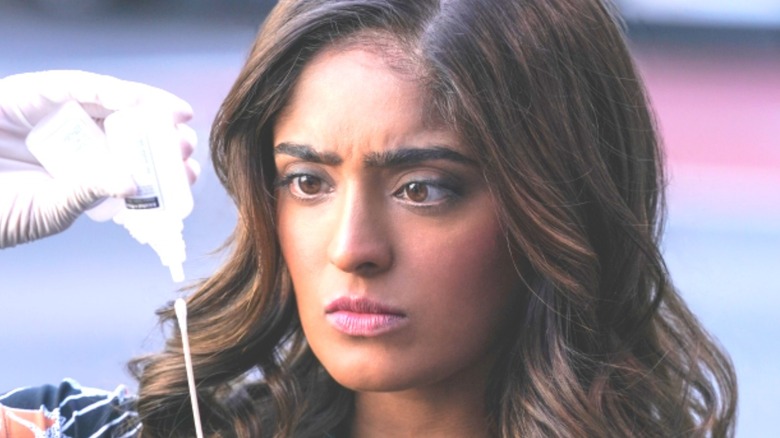 CBS
The "CSI" franchise has been around for so long that at this point, a certain level of quality is expected. With a slew of successful spin-offs, each running for multiple seasons with their own iconic characters, mysteries, and villains, it's clear that the masterminds behind the whole organization know what they're doing when it comes to crime procedurals. Even so, every series has its duds. Well, every series but one seems to have duds. Though it has only been around for a single season, "CSI: Vegas" has yet to release a bomb, according to the show's IMDb ratings.
When comparing the individual episode ratings for each Season 1 installment of "CSI: Vegas," we can see that not a single one of the 10 episodes scores below a 7/10, with each episode hovering between a 7.1 and 7.7 rating. While that C average may not sound all that impressive on paper, keep in mind that even venerated procedurals like "Law & Order: SVU" have had their fair share of poorly rated episodes.
Even though the user ratings for Season 1 of "CSI: Vegas" seem to be fairly consistent, not all of the episodes are rated evenly. So, according to IMDb, what is the worst episode of "CSI: Vegas," and why is it rated lower than the others?
Younger viewers weren't as enamored with Under the Skin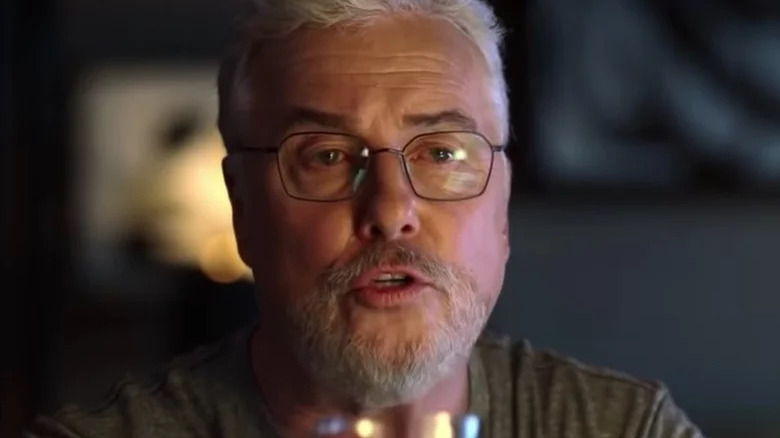 CBS/YouTube
As IMDb shows, the lowest-rated episode of "CSI: Vegas" Season 1 is Episode 3, "Under the Skin." This episode, aside from the ongoing plot thread about Gil Grissom (William Petersen) and Sarah Sidle (Jorja Fox) looking to prove David Hodges' (Wallace Langham) innocence, also focuses on the murder of a female video game developer. As is typical, the CSI crew is led astray by a couple of red herrings before identifying the killer as Ron Kean (Joe Adler), an employee at the victim's game company who sought to take over the company and get revenge for his unsuccessful game pitch. The episode also uses this to briefly illustrate how women aren't always treated fairly in the gaming industry.
So, what's the deal? Why did this episode, which scored a 7.1 on IMDb's fan ratings, not perform quite as well as the others? Well, according to the demographics chart on IMDb, the demographic that consistently rated this episode the lowest were women aged 18-29. While it's possible that some younger women took issue with the episode's message about women and gaming, it's also noteworthy that, when breaking down the votes strickly by age, 18-29-year-olds across the gender spectrum were the ones who gave the episode the lowest scores (it should be noted that IMDb does not have statistics on users who identify as neither male nor female). Women, in general, also rated the episode higher on average than men across the board. This is all pure speculation, but that could imply that the issues have more to do with generational differences than gender ones.