The Two NCIS Episodes You Likely Forgot Michael Weatherly Directed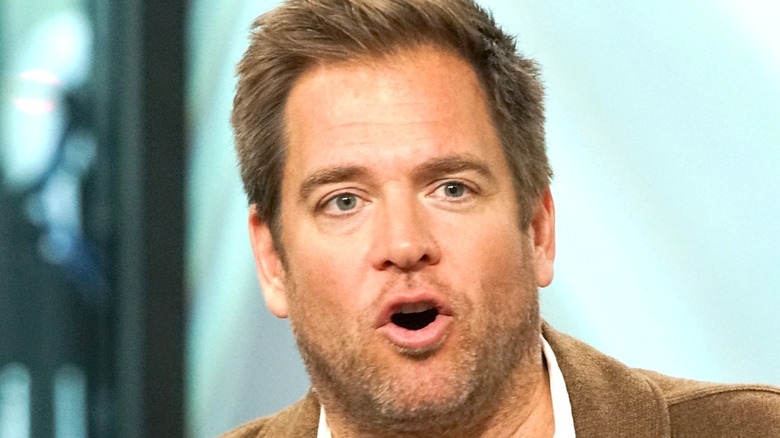 Bennett Raglin/Getty
Throughout its 19 seasons on CBS, only two on-camera stars of "NCIS" have taken the opportunity to step into the director's chair. Rocky Carroll, the actor who plays NCIS Director Leon Vance, has appeared in more than 300 episodes since his first appearance in Season 5. Notably, he's also directed a whole 18 episodes. Since he started directing in Season 12, Carroll normally directs at least two or three episodes a season, surely a sign that the thespian also enjoys working behind the scenes. Carroll's most recent directorial contribution came in January 2022 with Season 19, Episode 10 ("Pledge of Allegiance") (via IMDb).  
Before his exit from the "NCIS" in Season 13, Michael Weatherly, the actor who played NCIS Special Agent Anthony DiNozzo, also directed two episodes of the long-running series. Like his co-star, Weatherly seems to have taken his time in deciding to helm an "NCIS" episode. Though his first on-screen appearance came in the pilot episode of "NCIS," Weatherly's directorial debut didn't arrive until Season 8, Episode 17 ("One Last Score"). 
Let's take a closer look at the two episodes of "NCIS" directed by Weatherly.
Weatherly first directed an important episode in Season 8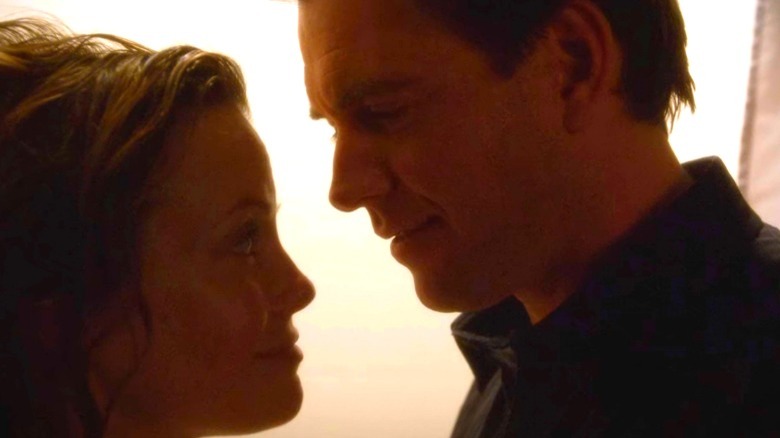 CBS/Netflix
Perhaps Weatherly was holding out on directing to make sure his first episode was a memorable one. If so, he couldn't have done much better than Season 8, Episode 17 ("One Last Score"), an episode which aired on March 1, 2011 (via IMDb). Not only does this episode feature the arrival of a popular recurring character, it also presents the first on-screen appearance of a member of Hollywood royalty. 
In the opening moments of the episode, a pair of teenagers share their first kiss in a parking garage just before discovering the body of a murdered NCIS investigative assistant. The actress playing the role of the girl in this scene is none other than Zoey Deutch. Though Deutch's career in films has certainly grown in the last decade, her short scene in this episode is actually her first on-screen appearance (via IMDb). Deutch is also the daughter of "Back to the Future" actress Lea Thompson and director Howard Deutch.
Later, as NCIS zeroes in on the investigation, a set of new concerns among NCIS employees at headquarters. In recent weeks, Vance has been making a number of so-called "personnel decisions." Though he remains tight-lipped about how these could impact the team of NCIS Special Agent in Charge Leroy Jethro Gibbs (Mark Harmon), one immediate result is the first appearance of actress Sarah Jane Morris as NCIS Special Agent in Charge E.J. Barrett (via IMDb). Barrett would later appear in a total of 8 episodes across Season 8 and Season 9 as Tony's main love interest, a development which, of course, causes a number of issues for her and Tony's co-workers, primarily NCIS-Mossad liaison Ziva David (Cote de Pablo).
So, what episode was Weatherly's second directorial effort?
Weatherly's second episode came in Season 10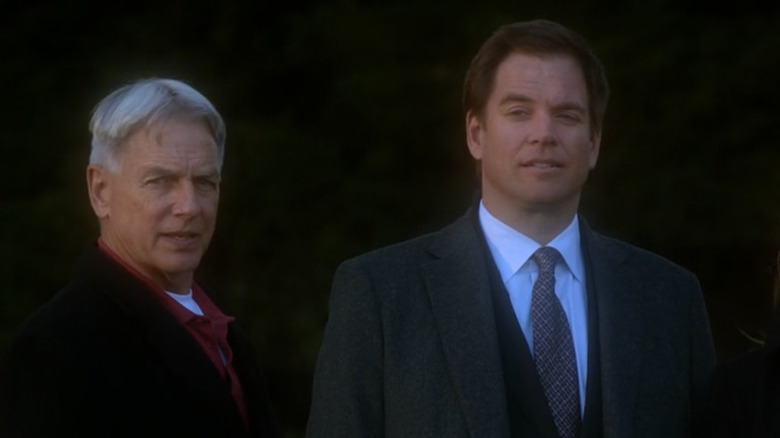 CBS/Netflix
Maybe there was something special about the month of March that made it easier for Weatherly to direct "NCIS" episodes. After successfully helming one episode of Season 8, Weatherly followed this up a whole two years later in 2013 with Season 10, Episode 18 ("Seek") (via IMDb). The name of this episode comes from some of the last words spoken by Marine Sergeant Ted Lemere (Michael Grant Terry, who you might recognize from his role as a squintern in "Bones"). 
In the opening scene, Lemere patrols a community in Afghanistan with a dog trained to search for IED's (improvised explosive devices). Though the dog is successful in preventing the detonation of a buried explosive, he is tragically unable to save his master from sniper fire. The subsequent NCIS investigation leads to the discovery of a ring of military contractors guilty of looting Afghani artifacts. Sadly, Lemere's discovery of this illegal operation is what led to his murder.
While this episode isn't nearly as monumental in the history of the series as Weatherly's directorial debut, it presents the Naval Criminal Investigative Service with a handful of interesting moments nonetheless. Early in the episode, Weatherly even delivers his best impersonation of actor Humphrey Bogart, leading Ziva to inquire if DiNozzo has developed a cold. Wise to his film references, but also decidedly unamused by them, Gibbs dismisses Tony's impression by telling him he "sound[s] like a Kennedy." Given Weatherly's increased behind-the-scenes role in this episode, we have to wonder how many different impressions he might have deployed while giving orders to his "NCIS" cast mates?
In the years since these episodes aired, Weatherly has directed three episodes of "Bull," a CBS series which he also stars in. With "Bull" soon coming to a close, it seems possible that Weatherly might someday return to direct a third "NCIS" episode?