Teen Wolf Star Dylan O'Brien Makes Surprise Appearance At Comic-Con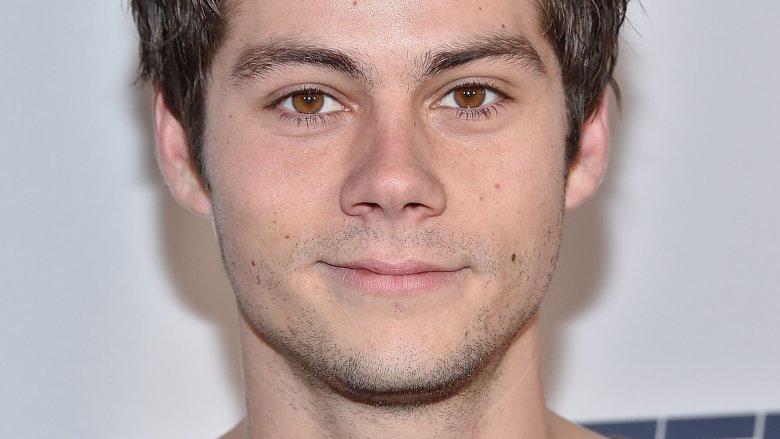 Getty Images
Stiles has finally returned, uniting the Teen Wolf one last time. 
The supernatural MTV drama Teen Wolf is approaching its final episodes, with only ten remaining until the show's completely over. In the wake of such a momentous point in the series' history, nearly every original Teen Wolf cast member joined together at San Diego Comic-Con for a proper swan song.
Surprisingly, that included Dylan O'Brien, who plays Stiles Stilinski. 
O'Brien made an unexpected appearance to join co-stars Tyler Posey, Dylan Sprayberry, Shelley Hennig, Cody Christian, Khylin Rhambo, Melissa Ponzio, Linden Ashby, and Charlie Carver, as well as Teen Wolf executive producer Jeff Davis for the show's last-ever Comic-Con panel. According to The Hollywood Reporter, panel attendees went wild when they saw O'Brien reunite with the rest of the show's stars, particularly the male lead Posey, who plays his character's best friend Scott McCall.  
But it wasn't just the fans who were getting emotional. O'Brien got a bit teary-eyed when discussing the end of the Teen Wolf era. 
"It's nothing but emotional now that it's over," O'Brien said of wrapping the show's 100th and last episode. "For me, this will always be such a special thing. This was my first part ever. I still remember getting the call from my manager that I got the part of Stiles. The fact that it's seven years later, it's just amazing. It's been a family and it will always be a family. I'll always miss this character and this show. It's sad. It makes me super emotional. I'm getting shaky just talking about it right now."
He continued, explaining that his time on Teen Wolf never felt work, and his experience on the show and his relationships with the cast helped shape the person he is today. For me, it was never a job, especially from the beginning," O'Brien said. "I was a kid out of high school who had never acted before. I got this part and met Tyler [Posey]. It was all new to me. I was just winging it. This show became my entire school that I went to every day to learn what I was doing on set, being in front of the camera and learning about the whole process I was in love with. This show started that way, and it became home even when I did another thing, I couldn't wait to return home. I would get so excited to come back to Stiles. I'll always look back at Stiles being my ultimate favorite." 
O'Brien departed from the MTV series to film the Maze Runner movies. On the film set, the 25-year-old actor suffered an accident that left him with very serious injuries, including multiple lacerations, a facial fracture, and a concussion (via THR). O'Brien returned to Teen Wolf during the first half of season six, but only shot a few scenes. 
Until now, there has been little indication as to how big a role his character will play in the second half. But based on O'Brien's appearance at the Teen Wolf panel, it looks like Stiles will be back in full swing for the final 10 episodes. 
Teen Wolf is set to return on Sunday, July 30 on MTV. Before then, check out the upcoming season's epic trailer (plus a few others) that will blow you away.