Who Plays Vivian In Inventing Anna?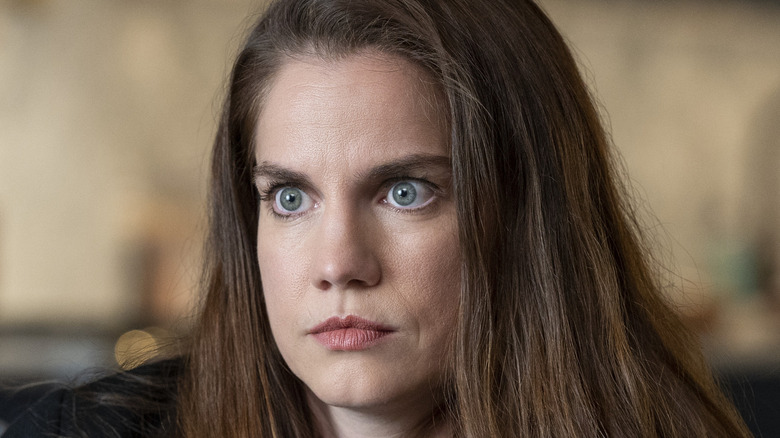 David Giesbrecht/Netflix
One of Netflix's newest miniseries is the fascinating "Inventing Anna," which stars "Ozark" standout Julia Garner as the titular character. According to Deadline, the series follows the real-life story of Anna Sorokin (who went by the surname Delvey) — a fraudster who scammed banks, friends, and whoever she could sink her teeth into for tens of thousands of dollars.
Sorokin's deceitful journey became national news in 2018 thanks to New York Magazine journalist Jessica Pressler. "How Anna Delvey Tricked New York's Party People — And its Banks" was an enthralling piece that detailed Sorokin's fraudulent ways. Forbes attributes Pressler's report with the takedown of Sorokin, and it also inspired Shonda Rhimes to take the story to the silver screen. Since she played such an essential role in Sorokin's story, Pressler had to be represented in "Inventing Anna." According to Collider, she won't be known as Jessica Pressler in the series, but as Vivian. Playing the part to perfection is Anna Chlumsky, who you might recognize from one of the most successful comedies of the last decade.
Anna Chlumsky plays Vivian in Inventing Anna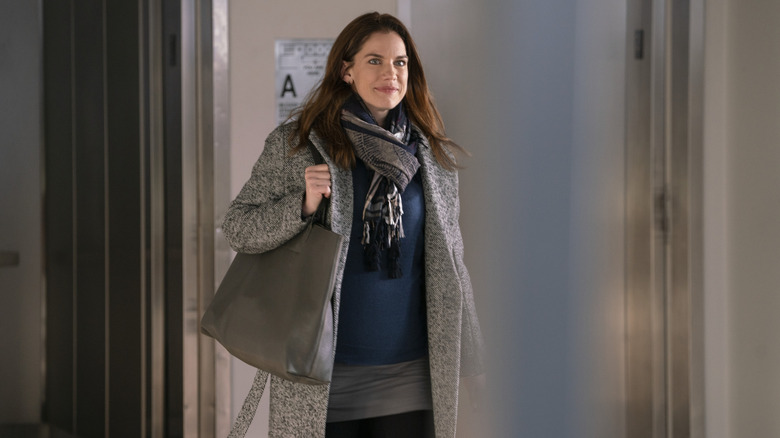 Nicole Rivelli/Netflix
Anna Chlumsky got her start in show business at a very young age, with her first credit in 1989's "Uncle Buck." Just two years later, she nabbed the starring role in "My Girl" as Vada Sultenfuss and reprised the role for the 1994 sequel. Chlumsky kept a low profile for the next decade, only appearing in a few TV movies and some one-off episodes of shows including "30 Rock" and "Early Edition."
As most actors who breathe have done, Chlumsky appeared in the "Law & Order" universe, showing up in two episodes of the original series in 2007 and 2010 and later in "Law & Order: Special Victims Unit" in 2012 for one episode. However, to this day, Chlumsky's most famous role is that of Amy Brookheimer on HBO smash hit "Veep." For 65 episodes, she played Vice President Selina Meyer (Julia Louis-Dreyfus) and Vice President Jonah Ryan's (Timothy Simons) Chief of Staff. The part earned Chlumsky six Emmy nominations in the outstanding supporting actress in a comedy series category. Despite never taking home the statue, Chlumsky does hold the honor of being the first winner of the MTV Movie Awards best kiss moon person statue.