Linkin Park Singer Chester Bennington Commits Suicide By Hanging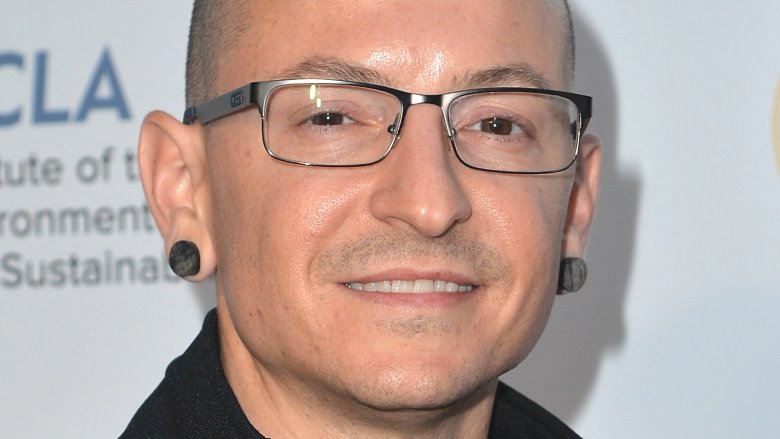 Getty Images
Chester Bennington, singer for rock band Linkin Park, committed suicide by hanging, according to TMZ. He was 41.
Law enforcement sources said Bennington hanged himself at his private residence in Palos Verdes Estates in Los Angeles County. His body was reportedly discovered Thursday morning.
Bennington, who was married with six children from two wives, struggled with substance abuse for years. He had said in the past that he had considered committing suicide due in part to abuse he suffered as a child by older male.
Bennington was also very close with Soundgarden frontman Chris Cornell, who also committed suicide by hanging in May. Today would have been Cornell's 53rd birthday. 
Bennington joined Linkin Park before the release of the band's debut album Hybrid Theory in 2000. He served as one of two singers in the band along with guitarist and primary songwriter Mike Shinoda. Hybrid Theory was a massive commercial success, paving the way for six more studio albums through One More Light, which was released in May.
In 2005, Bennington formed a side project, Dead by Sunrise, and released the band's debut album, Out of Ashes, in 2009. He also served as the singer of Stone Temple Pilots after the band parted ways with original frontman Scott Weiland. Bennington can be heard on the band's 2013 EP High Rise. Weiland died of an overdose in 2015.
Bennington also worked as an actor, appearing in Crank (2006), Crank: High Voltage (2009), Saw 3D: The Final Chapter (2010).
The death of Chris Cornell weighed heavy on Bennington, who shared an emotional letter to his fallen friend after Cornell committed suicide. "I can't imagine a world without you in it," Bennington wrote. "I pray you find peace in the next life."
The pair appeared together onstage several times. Watch one performance below.