Creepy New It Poster Revealed, New Trailer Coming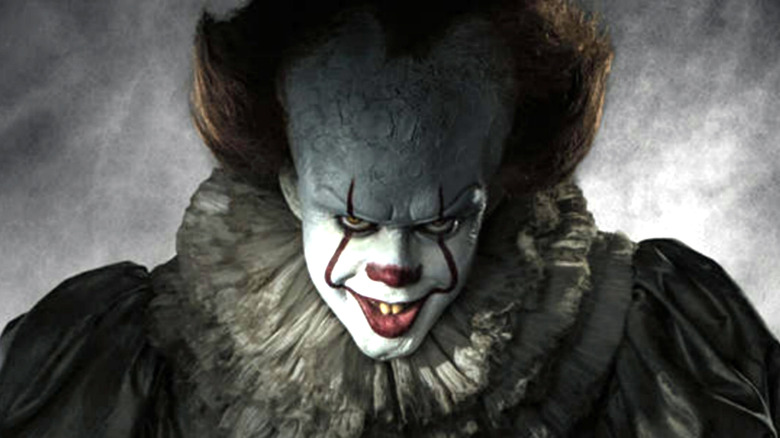 Pennywise is never far behind.
Warner Bros. released a new poster for the upcoming movie adaptation of Stephen King's It, and while the members of the Losers' Club are prominently featured, it's the distant silhouette of Pennywise (Bill Skarsgard) that looms large. Check it out below.
The poster was created exclusively for this week's Comic-Con, but Warner Bros. shared it on the movie's Facebook page. Here's the official synopsis: "When children begin to disappear in the town of Derry, Maine, neighborhood kids band together to square off against Pennywise, an evil clown whose history of murder and violence dates back for centuries."
Directed by Andres Muschietti (Mama), the film stars Finn Wolfhard (Stranger Things), Jaeden Lieberher (Midnight Special), Jeremy Ray Taylor, Sophia Lillis, Wyatt Oleff, and Chosen Jacobs. 
The movie will be the first in a two-part adaptation of King's classic horror novel and, along with new poster, Warner Bros. announced that a new trailer will be released next week. The second installment will begin filming next year.
It hits theaters on Sept. 8. While we wait, take a look at more horror movies that will blow everyone away this year.