Who Plays The Riddler In The Batman?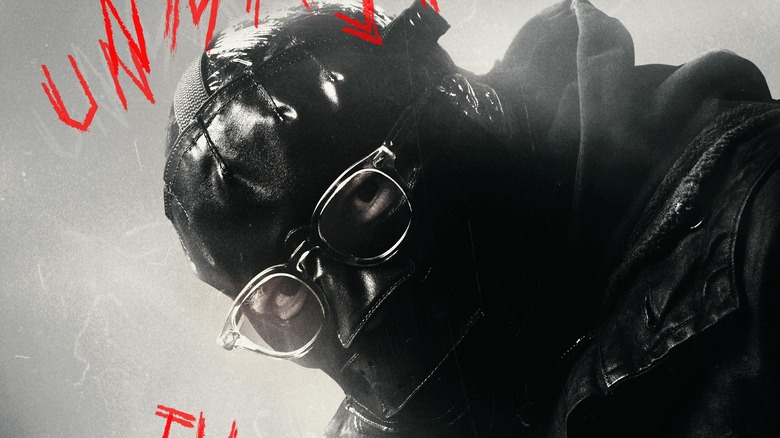 Warner Bros. Pictures
The Riddler is one of the most famous villains in all of comic book history, second perhaps only to the Joker. Since first appearing in an October 1948 issue of "Detective Comics" (via DC Fandom), Edward E. Nygma (aka The Riddler) has continuously proven to be one of the Batman's most challenging foes. Known for his love of crime, drama, and, of course, one singularly puzzling punctuation mark, the Riddler has appeared in nearly as many mediums as the Batman himself.
In addition to his long history in the comic books, the Riddler has also made a number of memorable appearances in animated form. Most animated Riddler fans are likely familiar with John Glover's iteration of the character from 1992's "Batman: The Animated Series," but Glover's animated version of character is actually only one of many. The first animated Riddler appeared in a 1968 CBS TV series titled "The Batman/Superman Hour" (via IMDb). 
In his first animated incarnation, the famous villain is voiced by actor Ted Knight, remarkably the same actor who voices Police Commission James Gordon and a coterie of other supervillains, including: Penguin, Joker, Mr. Freeze, Scarecrow, and Mad Hatter. Since the Riddler's debut in animation, he has been voiced by no less than 14 different actors, including names as varied as Matthew Gray Gubler, Conan O'Brien, Dave Franco, and Bruce Timm (via YouTube). 
Of course, even more people are probably familiar with the various live-action adaptations of the character.
A number of different actors have tackled the role before
In the 1960s, Nygma was first played by actor Frank Gorshin in the first season of Adam West's "Batman" TV series (via IMDb). Though he was briefly replaced in Season 2 by John Astin, Gorshin's Riddler was so beloved by audiences and critics that the actor was nominated for an Emmy, a first for the "Batman" franchise. Gorshin would also go on to reprise his role as the Riddler in the 1966 film of the same name (via IMDb). In the years since, the Riddler's fame has only grown.
Many millennials probably first came to know the character as a result of Jim Carrey's role in 1995's "Batman Forever." Though that film isn't beloved by many (via Rotten Tomatoes), Carrey's campy performance is often noted as a highlight of the movie. Modern TV audiences are also probably familiar with Cory Michael Smith's take on Nygma from the 2014 Fox series "Gotham." Additionally, although he has yet to appear in the DCEU or the CW's DCTV lineup, the Riddler has been mentioned in both universes more than a few times (via Arrow Fandom).
Matt Reeves' "The Batman" is also set to tackle a new incarnation of the infamous character. According to a recent interview with Reeves, this version of the Riddler is actually named Edward Nashton and is loosely based on the Zodiac Killer. So, who is the next actor set to bring him to life?
Paul Dano plays The Riddler in The Batman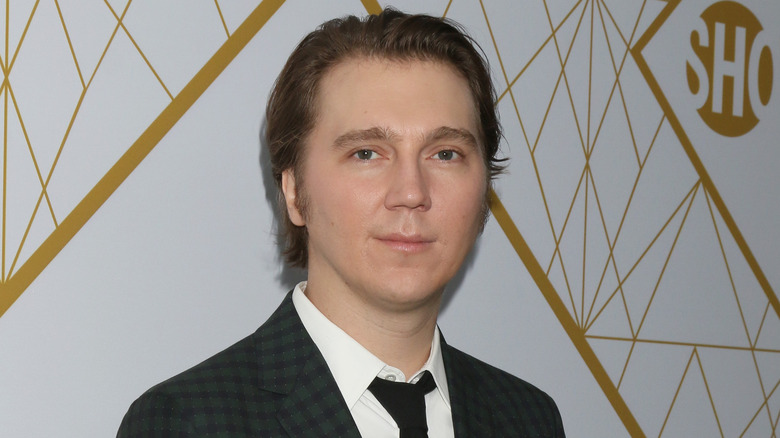 Kathy Hutchins/Shutterstock
Emmy Award-nominated actor Paul Dano will portray the infamous villain in Robert Pattinson's first outing as the Caped Crusader. Since Dano's casting was first announced in October 2019 (via IndieWire), Dano has maintained the usual vow of silence against spoilers, but he's also been willing to offer a few teases about his unique take on the character. In a recent interview with Empire Magazine, Dano called his costume "intense" and "powerful."
If you recognize Dano, that's because he's been a working actor since the late 1990s. In fact, Dano's relationship with Warner Bros. goes all the way back to his first on-screen appearance in a 1998 episode of "Smart Guy." In the early years of his career, Dano established himself with a handful of small roles, including two minor appearances on "The Sopranos." While Dano has worked on a few television series (including an Emmy-nominated role on Showtime's "Escape at Dannemora"), the majority of the actor's work has been on the big screen.
Many audiences first became aware of Dano for his role in 2006's "Little Miss Sunshine," but his portrayal of Paul and Eli Sunday in 2007's "There Will Be Blood" is what made many take an even closer look at him. For his work in the film, Dano was nominated for a BAFTA Award for Best Supporting Actor (via IMDb). In the years since, Dano has also appeared in movies like "Looper," "Prisoners," "12 Years a Slave," and "Swiss Army Man."
You can get a full look at Dano's Riddler when "The Batman" hits theaters on March 4.