Black Lightning Will Be 'Fearful' Of His Daughters' Powers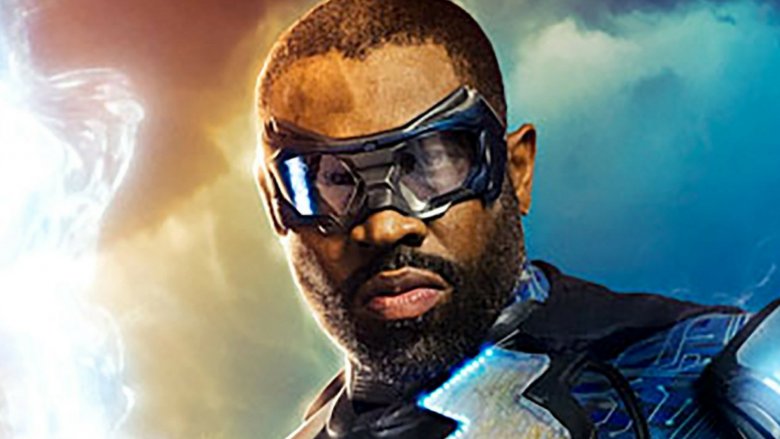 Jefferson Pierce will be in for a big surprise at the start of The CW's Black Lightning. Executive producer Salim Akil revealed in a recent interview with Entertainment Weekly that Jefferson won't be aware that his daughters, Jennifer and Anissa, also have metahuman powers when the series begins– and when he does find out, he will not take it well.
Black Lightning stars Cress Williams as Jefferson, a former vigilante who spent years keeping the streets and the schools safe while wearing a mask. However, his close calls fighting local gang The One Hundred were rough on his family life, and eventually his wife (Christine Adams) convinced him to quit for the sake of his daughters.
However, as is always the case with superheroes, Jefferson is eventually called back into crime fighting as The One Hundred begins to take over the town. He will eventually get the help of his daughters, who take on the identities Thunder and Lighting. The elder daughter Anissa, who goes by Thunder, has the power to control her density, basically making her invulnerable, and to send out huge shockwaves, while the younger daughter Jennifer, who goes by Lightning, can basically turn herself into human lightning by absorbing and projecting electricity. 
Jennifer and Anissa appear to be discovering their powers when the show sets off, with the two showing off some special abilities in the series' trailer. However, Jefferson isn't aware of them just yet, and, as Akil points out, it will be hard for him to deal with when he does learn about their abilities. "It's hard for any parent to see their child grow up out of the nest," Akil said. "That's how Jefferson will react to seeing his daughters get their powers." 
"In a way, he'll be a little fearful, because he understands what having powers is and what it means," Akil continued. "The same way when parents see their children go off into the world without them, they're a little fearful because they understand what the world has in store for them. But you can't stop that. You have to let them grow."
Black Lightning is being held for midseason, so it may be a while before we get to see how Jefferson reacts to his daughters' surprise powers. We will hopefully get to learn more about the show this weekend when The CW takes over San Diego Comic-Con. Keep checking back with Looper for updates from SDCC, but in the meantime, see how some big and small screen DC superheroes should really look based on the comics.