We Finally Have A Full Look At Moon Knight's New Superhero Suit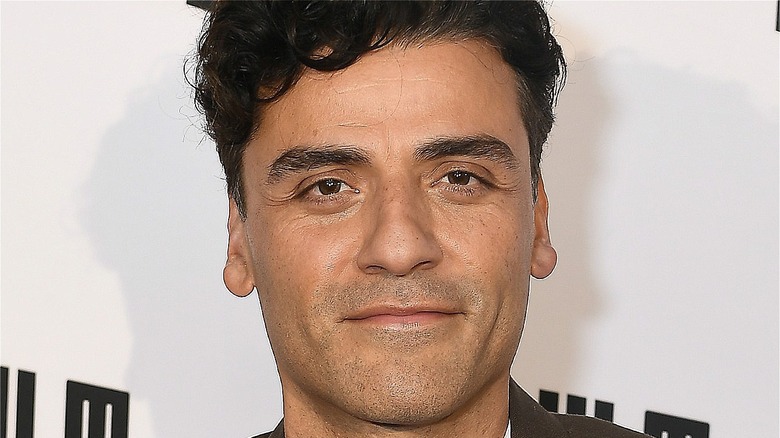 Steve Jennings/Getty
We may receive a commission on purchases made from links.
In 2021, Disney+ offered subscribers something unlike anything Marvel fans have ever experienced before with the release of four different live-action TV series inside of a year. From January through December, Disney+ released "WandaVision," "The Falcon and the Winter Soldier," "Loki" Season 1, and "Hawkeye," all of which explored uncharted territory of the Marvel Cinematic Universe.
In 2022, Disney appears poised to repeat this trick with another four series planned for release this year alone (in addition to the already busy theatrical calendar). First up on the TV list is a six-episode adaptation of "Moon Knight," starring Oscar Isaac in the title role. Marvel released the first full trailer for the upcoming series only a few weeks ago. While the trailer spends plenty of time with Marc Spector (Isaac) and Dr. Arthur Harrow (Ethan Hawke), it only provides a few brief glimpses at Marc's alter-ego, the eponymous superhero at the center of the series. 
Luckily, a new Marvel-branded piece of "Moon Knight" merchandise is offering fans their most complete look yet at the character in action.
Time to fly... Maybe
In a new t-shirt listing on Amazon, the full Moon Knight costume is revealed in motion. In the artwork on the front of the t-shirt, Moon Knight appears to jump in the air with his cape falling behind him. Unlike any other superhero wardrobe item (with the possible exception of Doctor Strange's Cloak of Levitation, of course), Moon Knight's cape appears to have a life of its own, forming wings of a sort behind him. 
According to Fandom, the comic book version of Moon Knight's cape allows him the ability to control his descent and steer in a certain direction when falling from great heights. In "Toy Story" terms, this allows the superhero the ability to "fall with style" (via Professional Moron). While it's unclear if this iteration of the cape might actually allow him to fly or simply glide as in the comics, we have to imagine even the most cynical views on capes could be somewhat assuaged by the unique design here.
Marvel's "Moon Knight" premieres on Disney+ on March 30.