Who Plays Megan Carson On Blue Bloods?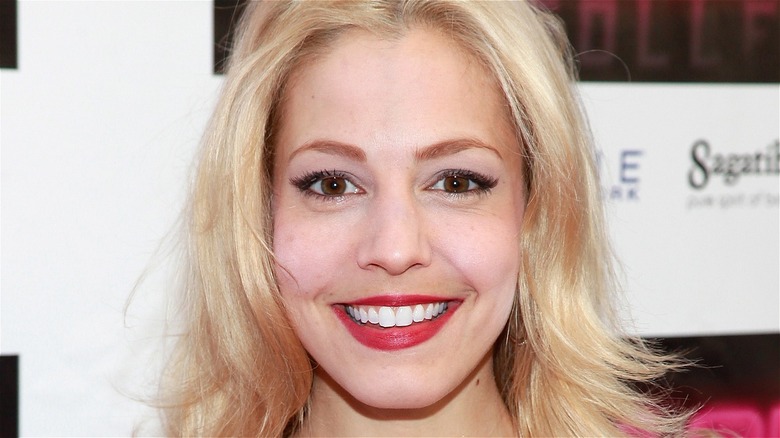 Charles Eshelman/Getty
There are few certainties in this life, but death, taxes, and police procedurals on CBS are the rare exceptions to that rule.
In a television landscape where shows of this ilk are commonplace, "Blue Bloods" stands out from its peers as one of the most successful of the bunch. Since debuting over a decade ago, "Blue Bloods" has become one of the most consistently well-performing shows about cops around (per TV Insider). Starring Tom Selleck and his mighty mustache as Frank Reagan, the series follows the patriarch and his law enforcement-centric family members as they take on cases while trying to navigate their own personal dramas. Frank's sons are also cops and his daughter is a district attorney, which often leads to some interesting conversations around the dinner table.
Of course, while the Reagans are the chief component of "Blue Bloods," they aren't the only characters who have caught the attention of audiences throughout the years. Medical examiner Megan Carson first showed up in 2019 and has appeared in six episodes of the series so far. In addition to her professional role, Carson has also engaged in some flirtatious behavior with a member of the Reagan gang, drawing criticism from some fans of the show in the process (via Cheatsheet). But who is the performer who brought the character to life?
Megan Carson is played by theater actor and TV guest-star Leigh Ann Larkin
Megan Carson is played by Leigh Ann Larkin, who some viewers might know from other hit shows. Prior to being cast as the medical examiner who caught the eye of Danny Reagan (Donnie Wahlberg) in "Blue Bloods," the actor made a name for herself as a guest-star on a variety of notable series, including "Lipstick Jungle," "The Flight of the Conchords," "Elementary," "The Good Wife," "Hunters," "The Equalizer," and "NCIS: New Orleans." 
According to IMDb, Larkin hasn't been in any other show since her last appearance on "Blue Bloods," as of this writing. However, she does have interests outside of television. As UC News highlights, she is a musical theatre performer who is no stranger to the stage. Larkin's theater credits include roles in Broadway productions of "Gypsy" and "A Little Night Music." She has also appeared in touring productions of "On the Record" and "Cabaret," the latter of which saw her playing the lead role of Sally Bowles (per IBDb).