What Johnny Knoxville Really Thinks About A Jackass TV Reboot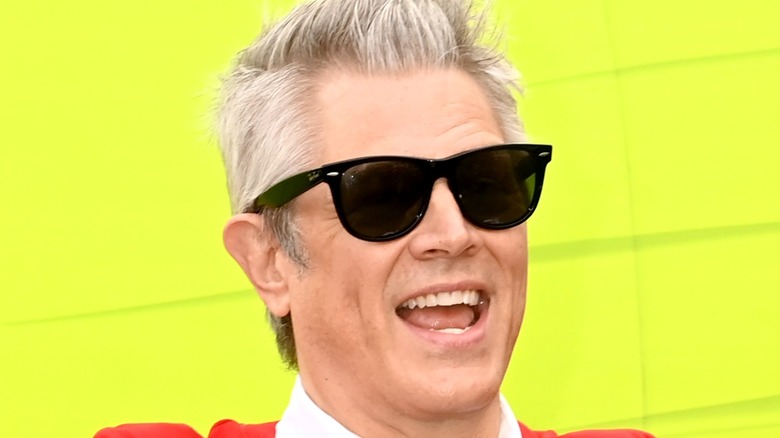 Dave J Hogan/Getty
After obtaining an 85% critic score on Rotten Tomatoes along with $23.5 million at the domestic box office (via Box Office Mojo), there's clear evidence to suggest audiences still enjoy people injuring themselves while others look on, laughing maniacally. "Jackass Forever" may well be the immature comedy-laced 'documentary' the world needs right now, begging the question of where this two-decade team of wild folk could end up going next.
With it often being mentioned in the new film that the original cast is a lot older than when they first got up to this mad bag of tricks, "Forever" saw the arrival of fresh faces to the team, all of whom wanted to wave that iconic flag alongside their heroes. Keeping this new blood in mind, could there be a chance that "Jackass" could get a potential reboot to the groin and come back to TV screens on a weekly basis? Well, given their now fifth film (including "Bad Grandpa"), it seems that Johnny Knoxville and co. are very much applying the rule of "go big or go home."
Jackass heads assure you'll only see them at the movies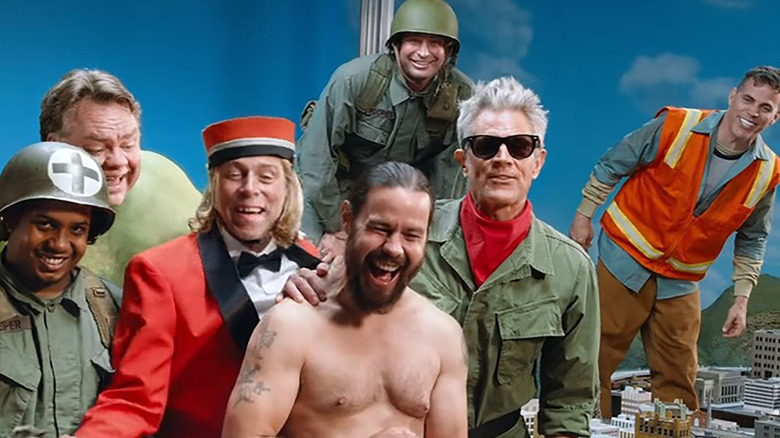 Paramount Pictures
In an interview with Screen Rant, Knoxville and director Jeff Tremaine put the idea of a new TV show to bed and confirmed that theaters would be the only place you'll see Jackass ever returning to, if at all. "I don't think we'll ever resurrect the series, though because we've tasted what it's like to be able to do whatever we want in films, you know?" said Knoxville. "There could be another film, possibly. We have the younger cast, a ton of ideas, but like Jeff said, we don't make plans."
Tremaine backed his longtime buddy about the difference in reaction from film and television and admitted that he and the rest of the team were a much bigger fan of the former. "Once we've seen a group watch this, it's so important to us that this is in theaters, that you get together with people and experience this together because it's so visceral," he explained. "We went out on the very first movie we did. We filmed the audience watching it and watching them just like react, it was so fun to watch." 
Of course, it really comes down to how you define "fun." Decide for yourself if seeing a man have a swarm of bees attack his nether-regions is your idea of a good time, and see "Jackass Forever" in theaters now.