The Iconic Disney-Pixar Role That Billy Crystal Regrets Passing On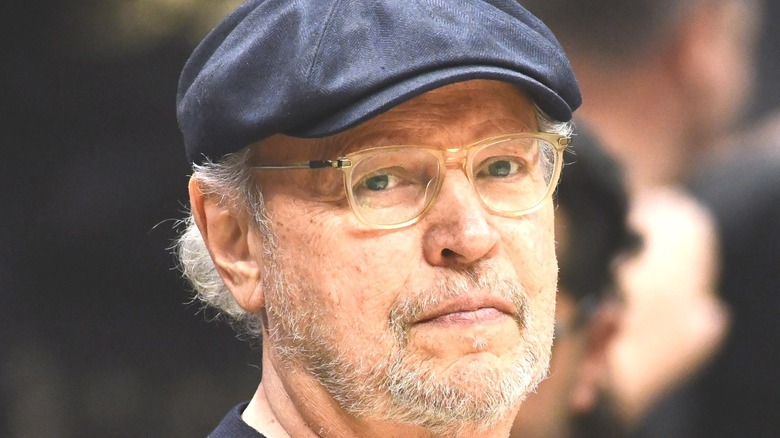 Allen Berezovsky/Getty
Billy Crystal is undoubtedly one of the most famous living actors today, with his comedy proving to be iconic and timeless. Further, throughout his decades-long career, Crystal has racked up a whopping 21 Primetime Emmy nominations, as well as 5 wins (via Emmys). One of Crystal's first major roles was on the ABC sitcom "Soap," which he acted on for all four seasons. He also became a frequent host and performer of "Saturday Night Live," beginning in the mid-1980s. From there, he found success in film, such as with the beloved 1987 fantasy film "The Princess Bride," as well as one of the best rom-coms of all time, 1989's "When Harry Met Sally..." More recently, he returned to television in 2015 to star in FX's"The Comedians," alongside Josh Gad, as fictionalized versions of themselves.
Of course, alongside all of these other notable accomplishments, Crystal found immense success voicing the character of Mike Wazowski in the Disney Pixar 2001 film, "Monsters, Inc." He then reprised the role for the 2013 prequel film, "Monsters University" and again for the Disney Plus 2021 series, "Monsters at Work." Crystal's voice acting is undeniably perfect for the character of Mike. Further, he and John Goodman, who voices Mike's best friend Sulley, proved to be the perfect team.
Notably, before "Monsters, Inc." came along, Crystal was offered the role of another iconic Disney Pixar character — and he turned it down. And you may be surprised to learn which character Crystal said no to.
Crystal turned down Buzz Lightyear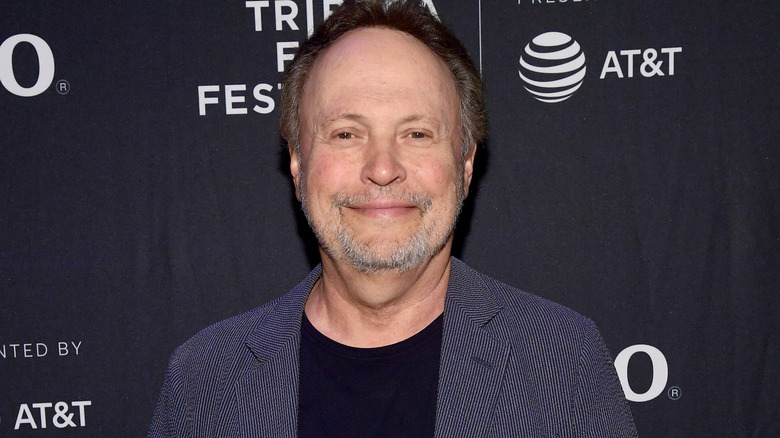 Ben Gabbe/Getty Images
While speaking with Yahoo! Entertainment in 2021, Billy Crystal discussed the fact that he is "the schmuck who turned down Toy Story." Crystal explained that, back in the 1990s, after the Pixar team cast Tom Hanks as Woody, they looked toward Crystal to fill in Woody's counterpart, Buzz Lightyear — and when Crystal turned it down, the role ultimately went to Tim Allen. While fans would likely agree it's just about impossible to imagine anyone other than Allen voicing Buzz, it's interesting to think about how close it came to being Crystal's part.
Explaining why he turned it down, Crystal said, "At the time, it wasn't because of any work — it was something else. I didn't think I was the right voice for that [character]. And Tim Allen is great. He has this resonant, big voice of this character who's full of himself."
Naturally, seeing the success of "Toy Story" made Crystal eager to work with Pixar, so when they approached him again for "Monsters, Inc." six years later, he was not, by any means, about to say no. He continued, "I'm in my office ... and John Lasseter's on the phone. I said, 'All right listen: Whatever it is, yes!" In the end, it definitely all worked out for Crystal, who had nothing but praise to say about his on-screen monster character. He concluded, "Mike is one of my favorite characters — if not my favorite character — to play because I'm so free with him. It's just audio, it's not like we're shooting it. It was a great experience [then], and it continues to be."