Why Jennifer Spencer From Chicago P.D. Looks So Familiar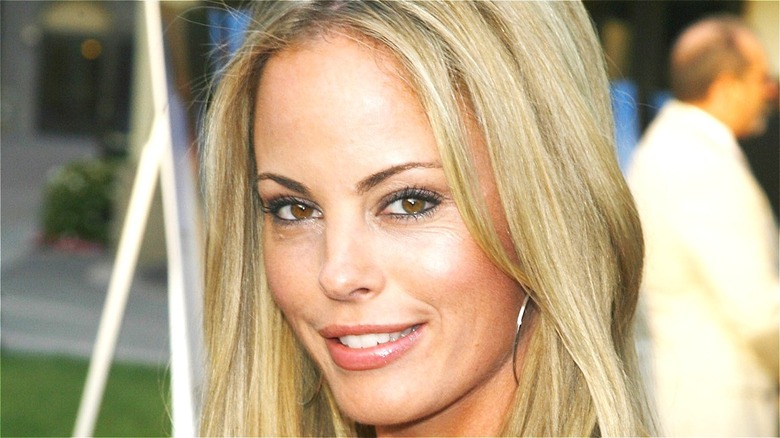 Kevin Winter/Getty
Because of the sheer size of the "One Chicago" universe and its combined cast, many actors have drifted in and out of the franchise throughout the years — and you may very well have noticed some pretty familiar faces. For instance, FBI agent Jennifer Spencer from the "Chicago P.D." Season 4 finale, "Fork in the Road," only appears in a single episode, but her role is as pivotal as they come. After all, she's responsible for the arrest of Bunny Fletcher (Markie Post) and recruits Halstead's (Jesse Lee Soffer) partner, Erin Lindsay (Sophia Bush), effectively removing both characters from the show in one fell swoop. 
Since the character has such a big impact, it makes sense that the show cast an actor with ample experience in projects both big and small. As such, you weren't wrong if you started wondering if you've seen Agent Spencer before — because there's a pretty good chance that you have. Here's why Jennifer Spencer from "Chicago P.D." looks so familiar.
Chandra West is Holly Gribbs in CSI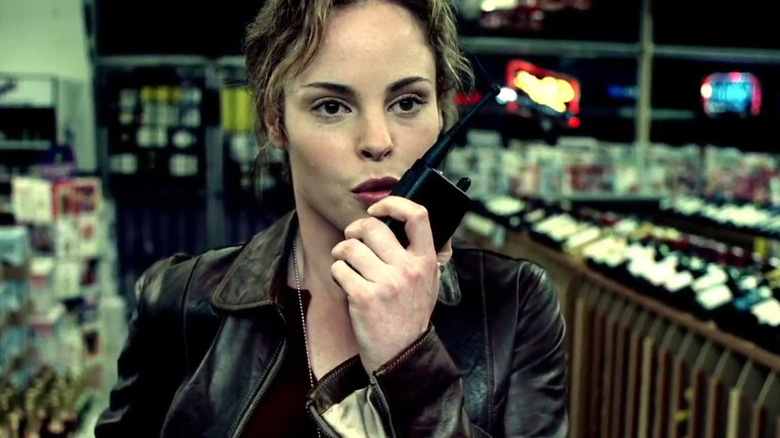 CBS
"Chicago P.D." isn't Chandra West's first time in a beloved police procedural. In 2000, she was introduced to the cop show-loving public as part of the central team of a little show called "CSI: Crime Scene Investigation." West plays CSI rookie Holly Gribbs, who debuts in the pilot episode, receives some sage advice from Catherine Willows (Marg Helgenberger), and seems like a likely candidate to become the show's viewpoint character. Instead, however, she becomes one of the first examples of the show's tendency to subvert expectations, as she's shot by drug dealer Jerrod Cooper (Garland Whitt) before the end of the episode. She perishes in the next episode, and while her presence in the cast is short-lived, the circumstances of her demise set up a good chunk of the show's tensions, and the show refers to the character numerous times after she's gone.  
In the early 2000s, West also appeared in another popular cop show — namely ABC's "NYPD Blue," in which she played the major recurring role of Dr. Jennifer Devlin from 2003 to 2004. 
Chandra West is Liz in The Salton Sea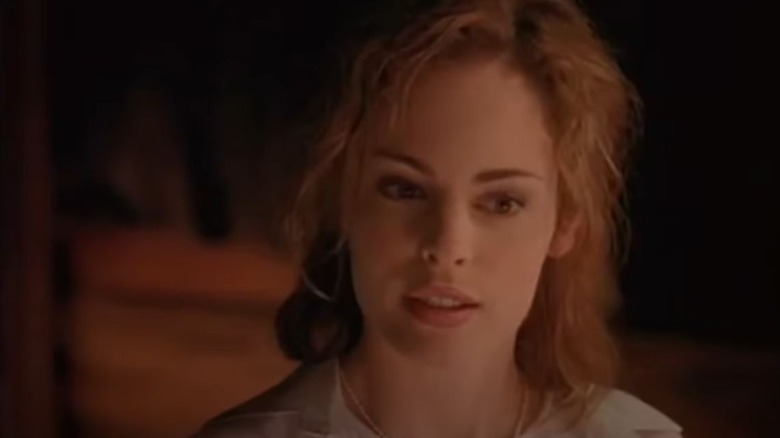 Warner Bros. Pictures
Chandra West is an experienced movie and TV actor who has worked with some of the best in the business, and appeared in numerous high-profile projects. Her role as a significant guest star in "Chicago P.D." is hardly a one-off, either — over the years, she's developed an extensive résumé of one-episode guest stints in shows that range from "Monk" to "Castle."
Apart from her TV work, West has also appeared in a number of high-profile movies. In 2002, she worked with a group of immensely talented performers in D. J. Caruso's neo-noir thriller "The Salton Sea," which stars Val Kilmer as a man who deals with crooked cops and dangerous criminals. West plays Liz Van Allen, the man's wife, whose death led him to assume his current identity. 
Although the nature of West's role doesn't really allow her to interact with the majority of the cast — which, apart from Kilmer, includes people like Vincent D'Onofrio, Danny Trejo, Luis Guzmán, BD Wong, and Deborah Kara Unger (with whom West also appears in "White Noise") — being a part of such a massively stacked cast would look great on anyone's CV. 
Chandra West has an extensive horror movie resume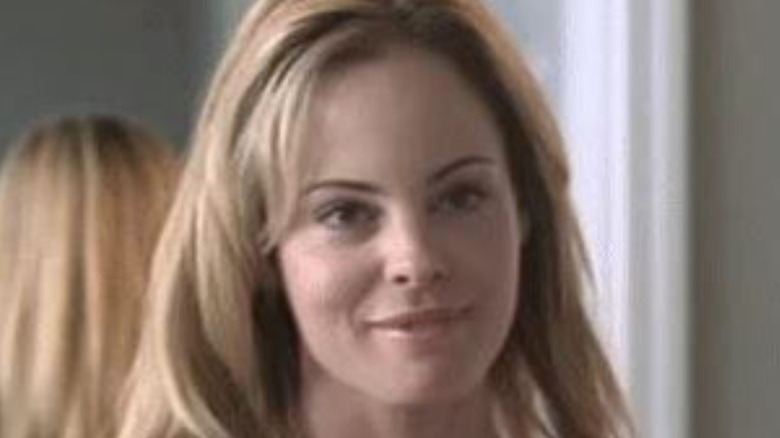 Universal Pictures
If you happen to be a fan of horror movies, there's a good chance that you have no problem recognizing Chandra West. Early in her career, she worked in genre flicks like "Night Terrors," "Puppet Master 4," and "Puppet Master 5," and she's periodically returned to the genre ever since, with movies like "The Tooth Fairy," "Z," and "Spiral." Arguably her most notable appearance within the genre is in the 2005 horror thriller "White Noise," in which she plays Anna Rivers, the deceased wife of Jonathan Rivers (Michael Keaton).
In an interview with Trainwreck'd Society, West discussed her history with horror movies, and revealed what attracts her to the genre. "I think what sets it apart is that it's very visceral," she said. "Everybody wants to feel something and never is that more true than going to a horror movie. It's a different challenge as an actor because often you're working things that aren't there. It's the ultimate suspension of disbelief."