The Last Movie Patrick Swayze Was In Before He Died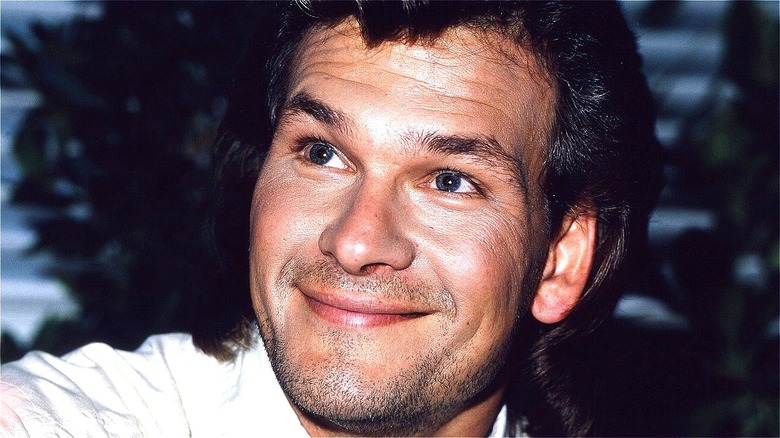 United Archives/Getty
Patrick Swayze was a fascinating combination of hunky good looks, serene charisma, and raw talent. It was impossible not to be enthralled by him onscreen, and he appeared in several classics of the '80s and '90s as a result.
The actor originally began his screen career with the 1979 roller disco musical "Skatetown, U.S.A.," which took advantage of his formal dance training (via The National News). He continued to land parts in films such as "The Outsiders" and "Youngblood," but it was the 1987 film "Dirty Dancing" that made the dreamy performer a true movie star. Through word of mouth and positive audience reactions, "Dirty Dancing" became one of the highest-grossing films of the year even though it was originally meant to have a limited release (via The Guardian). On the back of "Dirty Dancing," Swayze got to star in a series of memorable movies, including "Road House," "Ghost," and "Point Break."
Swayze died of pancreatic cancer in 2009, aged 57 while he was still a working actor (via CNN). Fans may be curious themselves about the last movie the actor shot before his death and whether it's worthy of his legacy.
Swayze's last role was as a criminal club owner in Powder Blue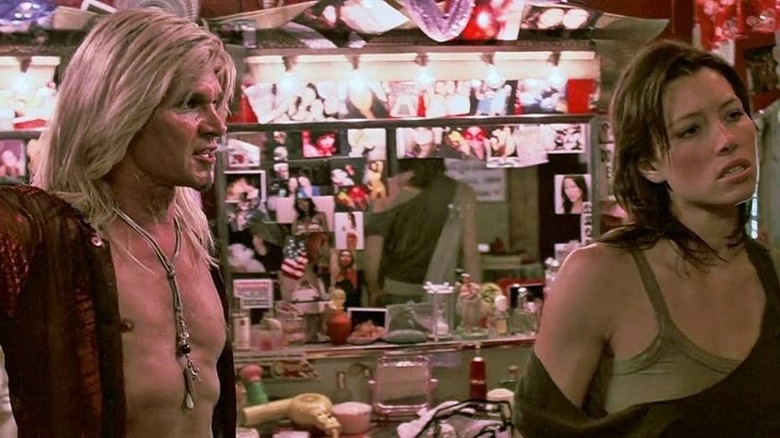 Image Entertainment
Patrick Swayze's final movie appearance didn't get much of a reception when it was officially released, unfortunately. The 2008 drama "Powder Blue," written and directed by Timothy Linh Bui only saw a limited theatrical release (via The Numbers) before hitting DVD stores soon after.
Despite a stacked cast, including Jessica Biel, a young Eddie Redmayne, Ray Liotta, Lisa Kudrow, and Swayze as sleazy crime head Velvet Larry, "Powder Blue" received negative reviews, which may explain the lack of interest from distributors. On Rotten Tomatoes, the film received a 25% "Rotten" rating from critics. The Audience Score isn't much better, standing at 40%. Variety wrote that "Bui's trumpeting of the power of love in the city of lonely hearts manages to be both ear-splittingly loud and tone-deaf at the same time" while eCritic said the film was "a desperate copy job of Paul Thomas Anderson's brilliant 'Magnolia.'"
At least Swayze's final television project, the A&E cop show "The Beast," received acclaim, with The Star-Ledger calling his lead performance as Charles Barker "the best performance of his career."