What Meaghan Rath From Hawaii Five-0 Is Up To Now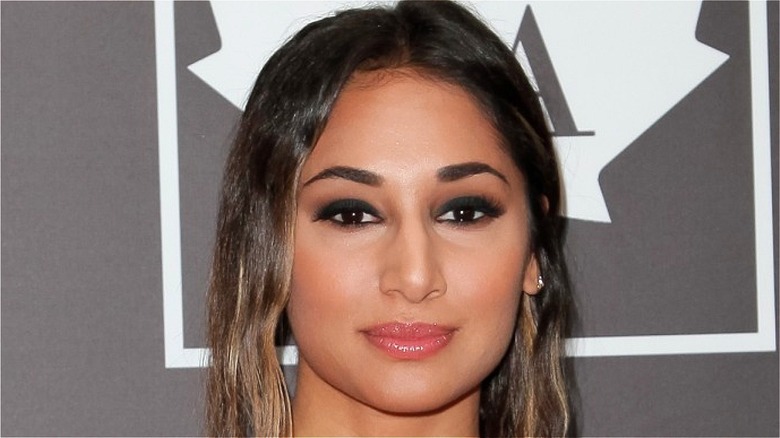 Tibrina Hobson/Getty Images
The CBS police procedural series "Hawaii Five-0" drew a lot of fans over the course of its 10-season run. The show, which was a reboot of a series that ran from 1968 to 1980 (via IMDb), followed the exploits of the DPS task force, a specialized group under the governor's command, as they operated on the island of Hawaii.
Throughout the show's four seasons, viewers remained invested in the characters, and even those who entered in later seasons made an impact. One of the show's biggest entries was Officer Tani Rey, whom Steve McGarrett (Alex O'Loughlin) met in Season 8. Tani trained at the police academy but ended up getting kicked out despite her grades, and was working as a lifeguard at a hotel pool when McGarrett recruited her for the DPS Task Force. Tani was played by Meaghan Rath, and the end of "Hawaii Five-0" was not the end of her acting career. This is what she has been up to since then.
Rath worked with her brother and got married
"Hawaii Five-0" was not the only time Rath appeared on TV in 2020, as she also jumped over to The CW superhero series "Supergirl" for a guest turn. In the show, Rath plays a parallel universe version of the character Querl Dox, better known as Brainiac-5. Meaghan Rath's casting in the role was a nod to the fact that the character was regularly played by Jesse Rath, her younger brother (via IMDb). Rath also notably reprised the character of Tani Rey for an episode of fellow CBS series "Magnum P.I."
2020 was a big year for Meaghan Rath off-screen as well, as she got married to fellow performer Jack Cutmore-Scott. This was followed by Rath announcing her pregnancy in July 2021 as well, revealing that she was six weeks away from giving birth (via Instagram). Rath returned to television in 2022 in the Canadian sitcom series "Children Ruin Everything." In the show, Rath plays Astrid, a married woman with two kids who, alongside her husband James (Aaron Abrams), is trying to define herself as being more than just a mother. The series will air as a Roku original in the U.S., as reported by Variety.