The Jackass Forever Stunt That Made Ehren McGhehey Afraid For His Life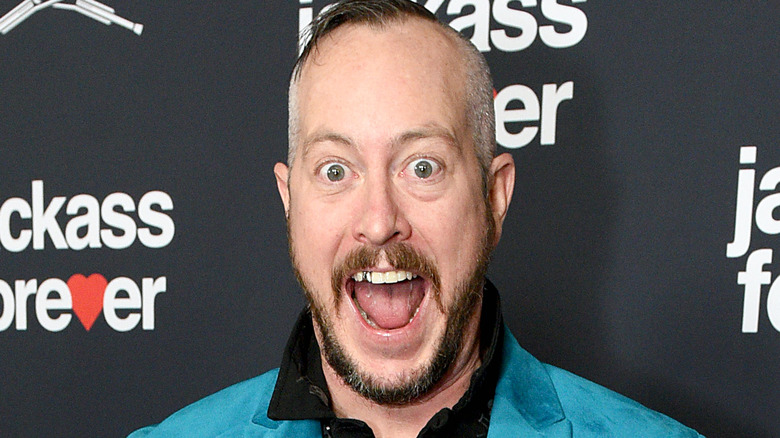 Vivien Killilea/Getty Images
We've all watched prank shows and stunt performances in our time, but none of them quite measure up to "Jackass." This brainchild of Jeff Tremaine, Spike Jonze, and Johnny Knoxville arrived on MTV in late 2000 and wasted little time proving that it and its cast weren't afraid to take big risks just for the fun of it. Week after week, the series showcased a bevy of humiliating, dangerous, and downright gross stunts that cemented "Jackass" as a small screen staple. Though it only ran until early 2002, its grip on popular culture endures well into the 2020s.
In the wake of its TV conclusion, "Jackass" made the jump to the silver screen with 2002's "Jackass: The Movie." As one could imagine, an 87-minute film about a group of dudes putting their bodies on the line for a good laugh didn't do so hot with critics, but it made a decent chunk of change all the same. Thus, it kicked off a franchise that grew to include "Jackass Number Two," "Jackass Presents: Mat Hoffman's Tribute to Evel Knievel," "Jackass 3D," "Jackass Presents: Bad Grandpa," and most recently, "Jackass Forever."
Much to the delight of "Jackass" fans, "Jackass Forever" supplied no shortage of moments that ranged from giggle-worthy to death-defying. One such stunt that fell into the latter camp featured "Danger" Ehren McGhehey, who feared for his life throughout.
McGhehey thought he'd meet his death courtesy of a bear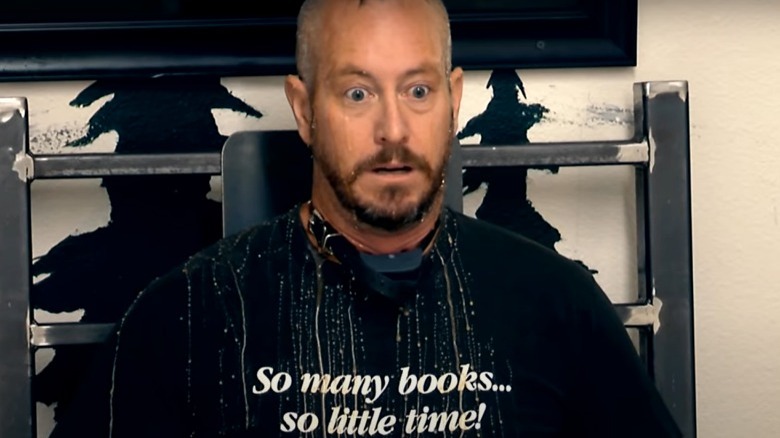 Paramount/YouTube
Ehren McGhehey has been a part of the "Jackass" team since the beginning and has rarely backed down from a challenge. He has broken bones, lost teeth, and found himself in some pretty uncomfortable situations over the years, but he always bounced back, ready for more. However, when it came to one specific stunt for "Jackass Forever" that saw him strapped to a chair, doused with honey and salmon, and locked in a room with a bear, McGhehey wasn't so sure he'd make it out of there to tell the tale.
"I was in there for like half an hour, and for like the last serious 5 minutes, I was like, 'Okay, it's officially going to happen, it's going to eat my head now,'" McGhehey told the JoBlo Celebrity Interviews YouTube channel, explaining that throughout the entire bit he genuinely thought he was going to die. Thankfully, once it looked like the bear had plans to bite his hand off, the "Jackass" crew rushed in and put an end to the stunt, allowing McGhehey the chance to live on and suffer through more extreme pranks in the future.
"Jackass Forever" is currently in theaters.