Julia Roberts Drama Homecoming Lands At Amazon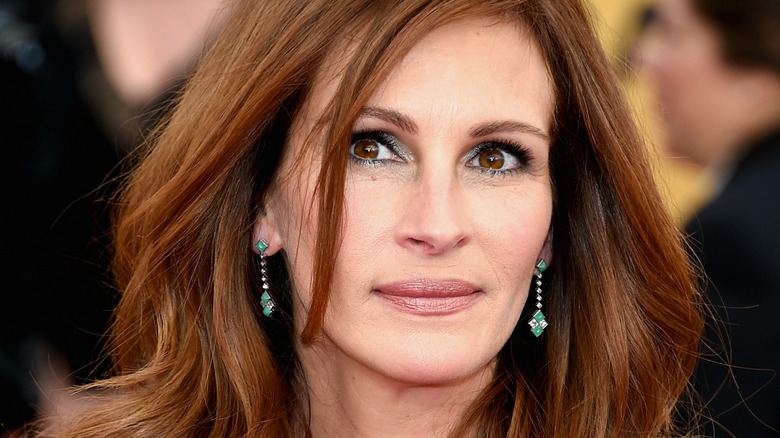 Getty Images
Julia Roberts is the latest huge star to take her talents to a streaming service. According to The Hollywood Reporter, the actress' upcoming drama project Homecoming has landed a two-season order at Amazon following a competitive bidding war. 
Mr. Robot creator Sam Esmail is set to direct and executive produce the series, which is an adaptation of the fictional podcast of the same name. The show focuses on a caseworker at a secret government facility, her supervisor, and a soldier; in the podcast, some of the workers at the facility are desperate to get out and rejoin civilian life. Roberts is in talks to play the caseworker, the role voiced by Catherine Keener on the podcast.
The podcast was able to draw in huge names like Oscar Isaac, Amy Sedaris, David Schwimmer, and David Cross, so expect Roberts to get some impressive back-up for her starring role. The podcast's creators Eli Horowitz and Micah Bloomberg are set to write and executive produce the TV adaptation, while Chad Hamilton, Alicia Van Couvering, Chris Giliberti, Alex Blumberg, and Matt Lieber will also executive produce.
For Roberts, an Oscar winner for Erin Brokovich, Homecoming is one of two upcoming TV projects, with the actress recently signing on to star in Today Will Be Different, an adaptation of the book of the same name, for HBO. Her other upcoming project is the drama Wonder, where she will star opposite Owen Wilson and Room breakout Jacob Tremblay. That film, in which Roberts will play the mother of a young boy struggling with a facial deformity, is due out on Nov. 17. 
There is no word yet on when the first season of Homecoming will premiere. While we wait, check out some of the other TV shows that will blow you away this year.