Law & Order: Organized Crime Just Landed A Major Rescue Me Star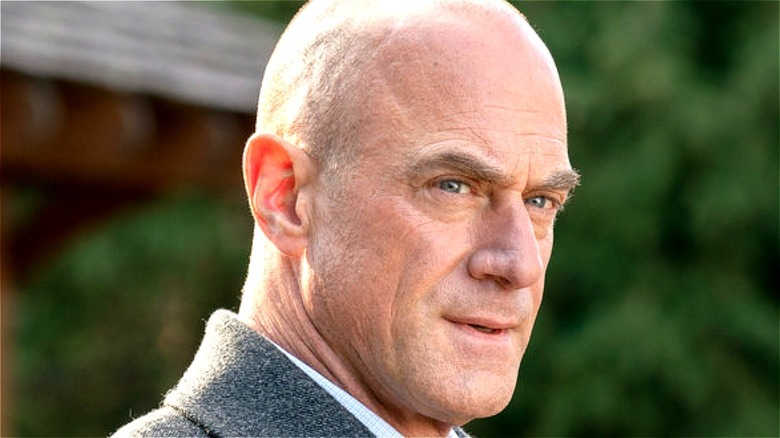 Virginia Sherwood/NBC
In the nation's largest city, the vicious and violent members of the underworld are hunted by the detectives of the Organized Crime Control Bureau. This is the story of "Law & Order: Organized Crime."
The latest spinoff of the "Law & Order" franchise debuted in April 2021, with long-time, fan-favorite Detective Elliot Stabler (Christopher Meloni) leading the charge. He's formerly of the Special Victims Unit (and several cast members from that series pop up on "Organized Crime" from time to time). But he's back in the saddle after his wife's murder so that he can gain access to the information necessary to track down the killers and help others who have also lost loved ones.
After a limited Season 1 run of only eight episodes, the show was renewed for a second season, featuring a much more substantial 24 episodes. That's a lot of stories to fill, but luckily, the procedural is getting some major star power courtesy of someone who should be all too familiar to fans of "Rescue Me."
Denis Leary will join the cast of Law & Order: Organized Crime
Criminals best run and hide because Denis Leary is on the case to scream and yell like it's nobody's business. The "Rescue Me" star and co-creator is slated to appear in a recurring capacity on future episodes of "Law & Order: Organized Crime" (via Deadline). He will play a character by the name of Frank Donnelly, who will also be a member of the New York Police Department. 
It's the latest in a long series of television roles Leary has had over the last few years. After "Rescue Me" ended, Leary went on to create and star in another FX series, "Sex & Drugs & Rock & Roll," before landing prominent roles on the likes of "Animal Kingdom" and "The Moodys."
Leary isn't the only recognizable face heading to "Organized Crime." Earlier this week, it came out that "The Book of Boba Fett" star Jennifer Beals was cast on the series as the wife of Preston Webb (Mykelti Williamson), a notorious drug kingpin. Season 2 has hosted a bevy of celebrity appearances so far, including Jack Kilmer ("Palo Alto") and Robin Lord Taylor ("Gotham"), so it certainly bodes well for the future of the series that more guest stars are on the horizon.