The Ed Helms Movie We Never Realized Was Entirely Improvised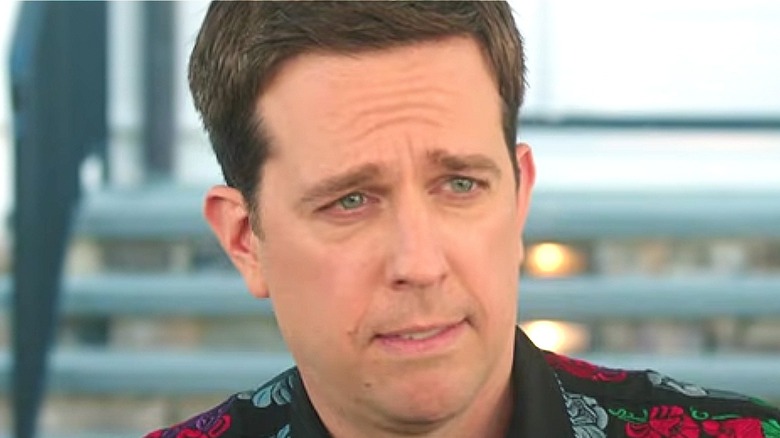 Warner Bros. Pictures/YouTube
Ed Helms started his career as an improvisational comedian in New York City with groups like Upright Citizens Brigade before he broke through as a correspondent on Comedy Central's "The Daily Show" in 2002 (via NBC). Those comedy chops served him well in his role as Andy Bernard on "The Office," and in successful films like "The Hangover" series and 2018's "Tag."
While comedy films and television shows generally allow actors to improvise to varying degrees on set, those moments are usually built to supplement an otherwise scripted scene or moment. Rarely are entirely improvised performances found in otherwise narrative fiction films, but Helms took on that challenge with a 2011 Duplass brothers comedy-drama starring popular names like Helms, Jason Segel, and Susan Sarandon. 
Despite decent ratings on Rotten Tomatoes, it's possible fans didn't realize the extent to which Helms and Segel improvised for their roles in the film. In a recent interview, Helms clarified that he did not know the film would be improvisational until after he read an actual script.
Ed Helms wasn't told Jeff, Who Lives At Home would be improvised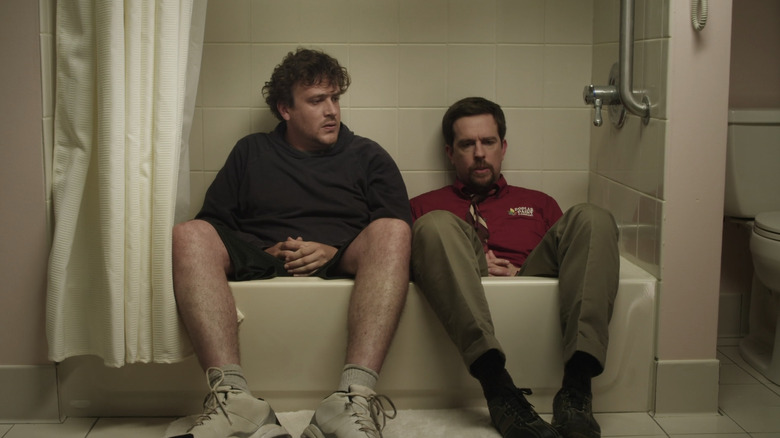 Paramount Vantage
In an appearance on the popular YouTube series Hot Ones, host Sean Evans asked Ed Helms about improvisation in a specific scene from "Jeff, Who Lives At Home" — only for Helms to reveal that he and co-star Jason Segel improvised the entire film.
"So, I remember getting the script and being like, 'Oh this script is so great, I can't wait to do this, this will be so fun!' And then [Mark and Jay Duplass] were like, 'Yeah, but we're not doing any of those lines. You're not gonna say any of it.' 'What!?' 'Yeah, we're gonna improvise the whole thing, you and Jason are just gonna like -' This was improvisation in the service of making the dialogue sound as real and visceral as possible."
In a 2012 interview with Vulture, director Mark Duplass said Helms was perfect for his role as Jason Segel's jerk brother because Helms is a sweet person at heart. He said even when Helms is behaving poorly in character, "there's a little something there that says, 'there's something good inside this guy.'"
Helms said he was proud of "Jeff, Who Lives At Home," calling it a "great, great project" that he is not asked about often.