The Surprising Job That Gave Ed Helms His Start In Acting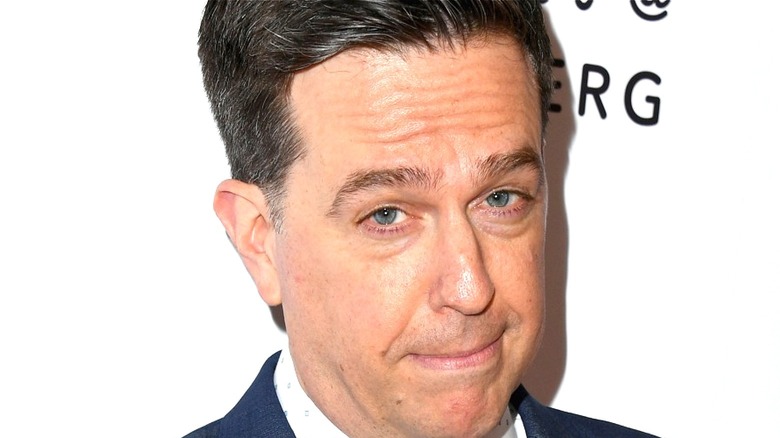 Jon Kopaloff/Getty
Ed Helms has done very well for himself in the comedy acting world, from his prominent role of Andy Bernard on the now-classic NBC version of "The Office," to a variety of supporting and leading roles in feature films. The first time many of us saw Helms was as a correspondent on Comedy Central's "The Daily Show" back during the show's Bush administration era heyday, as he was on the show in this role between 2002 to 2008 (via IMDb). 
But as it turns out, Helms' career in show business predates even his "The Daily Show" run, as he discussed in a recent interview to promote his new series on Peacock, "True Story with Ed and Randall." Helms' showbiz career had humble beginnings in a role that doesn't necessarily lead to greater fame and fortune. Luckily, in his case, he was able to parlay it into the high profile and name recognition that he enjoys today as an actor and comedian.
Ed Helms' first acting job was working as a voiceover artist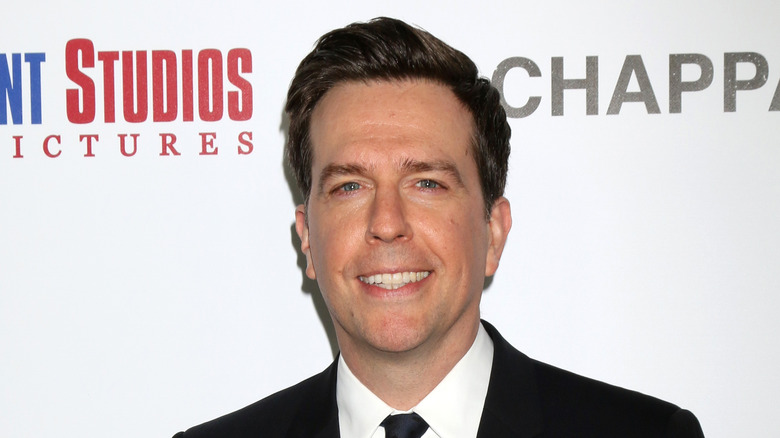 Kathy Hutchins/Shutterstock
The topic of Helms' first job in the entertainment industry came up during the actor's recent appearance on "Hot Ones," the popular web series featuring entertainers fielding sometimes intimate questions while eating increasingly spicy hot wings. "Hot Ones" host Sean Evans introduced the topic with a question about Helms' start as an actor. "I know that it all began, the roots of it all, were in commercial narration," said Evans, adding that "people might be surprised to know how prolific you were as a voiceover actor."
Helms agreed, saying that "not a lot of people know I used to do voiceovers for commercials." Helms was able to make a living on just voiceover work at a time, appearing in commercials for big name brands like Burger King (via UCB Comedy). Evans goes on to challenge Helms to do an ad read (for a class action mesothelioma lawsuit, as it happens) while contending with the cumulative effects of several different extremely hot sauces. Watching him go back to his show business roots, it seems like he still has his knack for doing voiceover commercial work today.