Orphan Black Sequel Series - What We Know So Far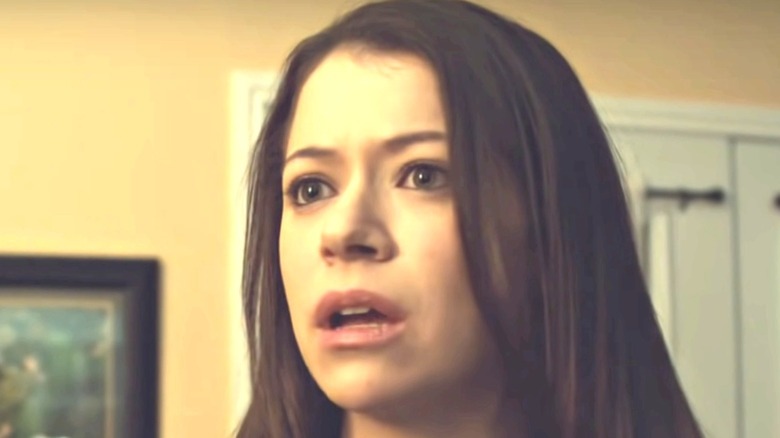 BBC America/Youtube
The science-fiction thriller series "Orphan Black" was one of the more unique shows to air in the 2010s. The series stars Tatiana Maslany, who plays several "sister" clones who were created during a shadowy experiment in the 1980s. Initially, the show focused on Sarah Manning, a con artist who witnesses the death of a woman who looks exactly like her. But from there, it introduced tons of mind-boggling twists, plot developments, and new clone characters for Maslany to play. 
"Orphan Black" remained critically acclaimed throughout its five-season run — the series holds an average Tomatometer score of 93% and an audience score of 92%. Maslany's performance was especially well received. She even won a Primetime Emmy in 2016 for best performance by an actress in a leading dramatic role (and received two other nods in the same category).
Seeing as "Orphan Black" managed to stay as compelling in Season 5 as it did in Season 1, it's clear that there is a lot to explore within the world it created. It's fitting, then, that there is a sequel series in the works. The series is definitely in the very early stages of development, but there are a few concrete details. Here's what we know so far.
The Orphan Black sequel series will reportedly tell a different story set in the same world
News that a sequel series to "Orphan Black" was in development first dropped back in 2019. As reported by Variety, the series is being developed by AMC. Rather than being a reboot of "Orphan Black," this new series is reported to take place in the same universe, but will tell a new story and, presumably, focus on a new set of characters. 
As of February 4, there has been another update on the upcoming series: it has found a writer in the form of Anna Fishko. Variety reports that in addition to her writing duties, Fishko will also be an executive producer on the show. TV fans are likely to be familiar with Fishko's work, even if they don't immediately recognize her name. She has written and produced on shows like "The Society," Tyrant," and AMC's "Fear the Walking Dead."
Now that the series has a writer, let's hope that we hear more news about the currently untitled "Orphan Black" sequel series soon.