Tatiana Maslany Confirms A Key Detail About Her Character In She-Hulk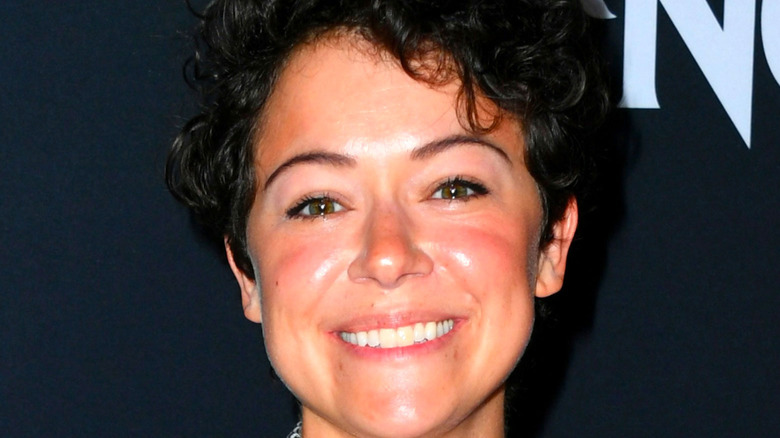 Jon Kopaloff/Getty
Among the blink-or-you'll-miss-it bits of Marvel show footage shown during Disney+ Day, Tatiana Maslany's "She-Hulk" got some attention, albeit none of it gamma infused. Angled shots of what appeared to be a figure in green body paint in the iconic purple and white outfit were teased and saw her locked in a similar location to the Helicarrier holding for Mark Ruffalo's Hulk in "Avengers." The threat for Maslany's Jennifer Walters — the courtroom attorney cousin to Bruce Banner — was there but didn't get the full green light, begging the question of just how her iteration of She-Hulk will look in live-action.
While it's safe to say that we don't need to expect She-Hulk to give off a Lou Ferrigno "Incredible Hulk" vibe, the likelihood of her having a similar look to Ruffallo's Hulked-up alter-ego was uncertain. Besides "Loki's" Miss Minutes, there hasn't been another fully CGI character in the Marvel Studios' Disney+ shows up until now. Thankfully, Maslany has put any fears to rest about just how her She-Hulk will stand out in her upcoming solo show.
Masalany confirms 'all CG' for She-Hulk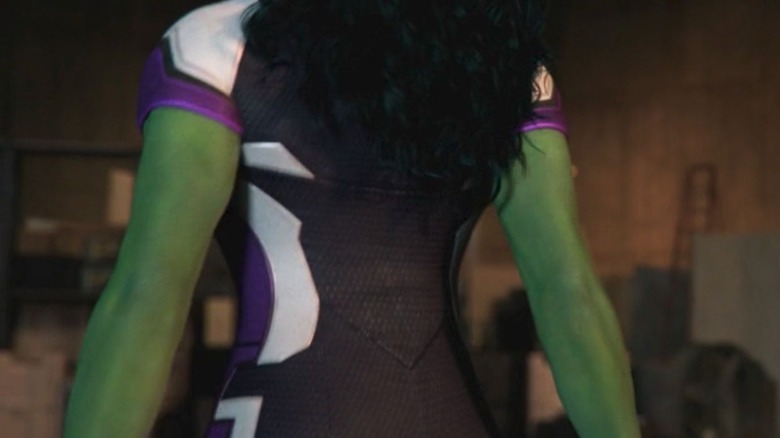 Marvel Studios/Disney+
Speaking on the "Scott Hasn't Seen" podcast, the former "Orphan Black" star revealed that she's getting suited up similarly to how Mark Ruffalo and Josh Brolin have in former MCU flicks. "It's all CG," said Tatiana Maslany. "I'm in mo-cap the whole time. I'm on platforms with mo-cap where I have a little head on the top of my head."
It's a reassuring route to take and should excite fans for a show that may be pushing the boat out more than others have up to this point. To have not one but two Hulk-like characters sharing the screen together, alongside Tim Roth's Abomination (who made his brief return in "Shang-Chi and The Legend of the Ten Rings") will certainly make for a monster of a new Marvel TV show. For now, we can only wait and see just how the final product will look when "She-Hulk" stomps onto screens sometime in 2022.