Who Is The Actor In Avocados From Mexico's Super Bowl 2022 Commercial?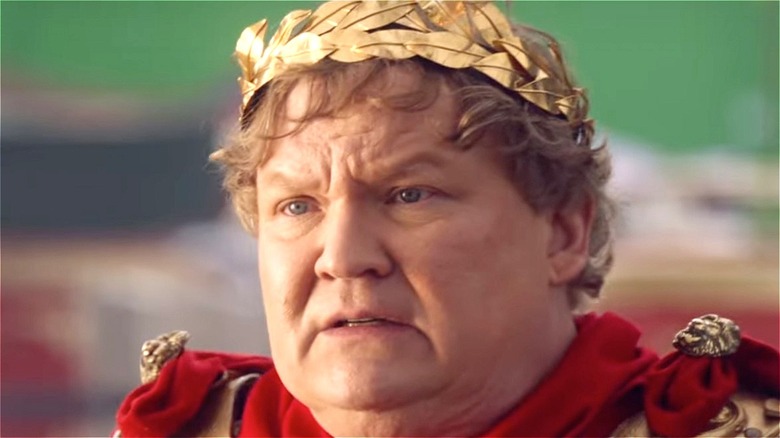 Avocados from Mexico/YouTube
The Super Bowl is just around the corner, scheduled for Sunday, February 13. For millions of people tuning in, the real highlight isn't the game itself, but the ads. Super Bowl ads are always memorable, often funny, and they cover some of the most expensive ad real estate of the entire year. In 2022, a 30-second Super Bowl ad costs around $6.5 million (via Ad Age).
Many companies release their ads early hoping they'll go viral, so you'll be seeing many Super Bowl ads early in the coming. One of them is for Avocados from Mexico, the top-selling avocado brand in the US. You can check it out here.
The ad starts off with an actor dressed like Julius Caesar, looking in a mirror. He's not sure if he can pull off the performance. "I'm not even Italian," he says. Then he remembers that the people at Avocados from Mexico are confident in him, as are his agent and his therapist. He takes a bite of guacamole.
If you've watched late night television in the past few decades, odds are you recognize who this is. Here's where you may know him.
It's longtime Conan O'Brien sidekick Andy Richter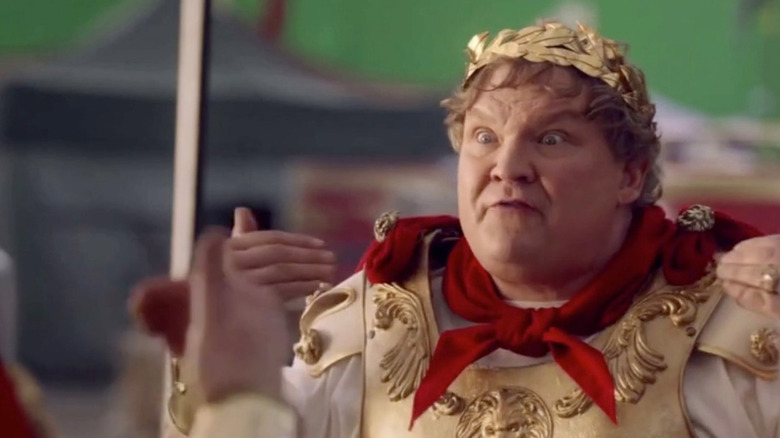 Avocados from Mexico
Andy Richter has been a late night TV staple since 1993, when he joined the writing staff for "Late Night with Conan O'Brien" and was elevated to sidekick months later. Richter appeared alongside O'Brien for the next seven years, until he left the show to pursue his own television projects.
After leaving "Late Night," Richter starred in three NBC sitcoms: "Andy Richter Controls the Universe," "Andy Barker, P.I.," and "Quintuplets." Some of them were critically acclaimed, but none lasted beyond a season.
Richter rejoined O'Brien in 2010 when O'Brien took over "The Tonight Show," although that would only last for seven months until NBC handed the show back to its previous host, Jay Leno.
When O'Brien landed his own talk show, "Conan," on TBS, Richter followed him and continued as his sidekick until 2021, when the show aired its final episode. Now, Richter pursues acting projects, and game show hosting opportunities. He also directs TV commercials (via The Hollywood Reporter).